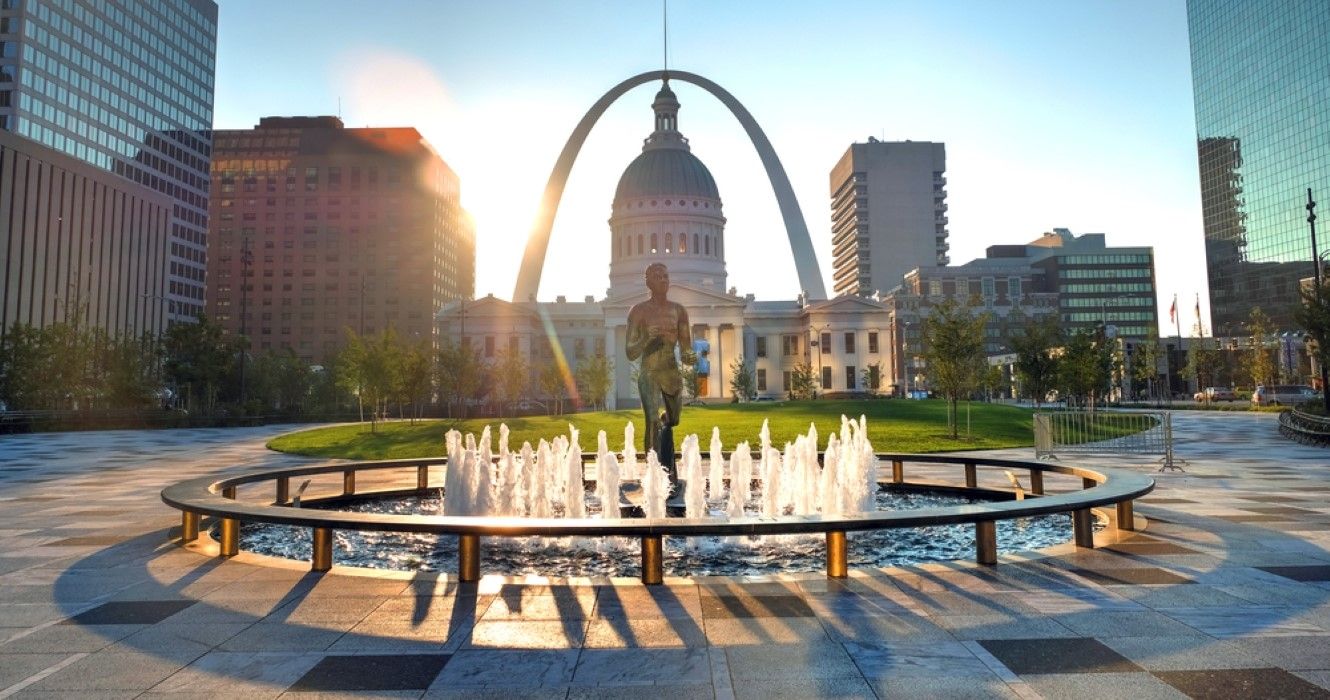 The St. Louis Gateway Transportation Center is a travel hub that connects travelers to exciting destinations throughout the United States. Located in St. Louis, Missouri, the Gateway Station was opened in 2008 and is open 24 hours a day, allowing passengers to catch their Amtrak train, bus, or light rail at any time of the day.
Thank you for reading this post, don't forget to subscribe!
Whether St. Louis is a final destination or a stop along the journey, there are a few things passengers should know when traveling by Amtrak and using the Gateway Station. Here is everything travelers should know about the Gateway Station and its train routes.
THETRAVEL VIDEO OF THE DAY
SCROLL TO CONTINUE WITH CONTENT
10
Gateway Station Is Open 24 Hours
Photo by Nathan Guzman on Unsplash
The St. Louis Gateway Transportation Center is staffed and open 24 hours a day. Everywhere from Chicago to Los Angeles, this station connects passengers to routes throughout the country.
The station offers access to Amtrak trains, Megabus and Greyhound buses, and the city of St. Louis's public light rail and bus routes.
Address:
430 South 15th St, St. Louis, MO 63103
9
Amtrak Routes In Gateway Station
Image by Simon from Pixabay
An Amtrak train at a station in the U.S.
The St. Louis Gateway station is designed to get passengers to their final destinations, but there are some Amtrak routes that offer some truly wonderful sights while connecting passengers to other parts of the nation.
The Amtrak Texas Eagle, one of the top routes offered by Amtrak, stops in St. Louis. The Missouri River Runner and Illinois Service are other popular routes that all pass through the Gateway Station.
Stops on the Texas Eagle:
Chicago; St. Louis; Dallas; San Antonio; Los Angeles

Stops on the Lincoln Service Missouri River Runner:
Chicago; St. Louis; Kansas City, MO

Missouri River Runner:
St. Louis; Jefferson City; Kansas City, MO
8
Parking Is Ample At Gateway Station
Photo by Courtney Koontz on Unsplash
Hotel Saint Louis in St. Louis MO
The St. Louis Gateway Transportation Center has same-day and overnight parking lots available. Passengers can rest assured that their vehicles will be in monitored security lots.
Long-term parking rates:
$6 per 24-hour period (credit cards or debit cards only)

Short-term parking rates:
$1 per hour for up to 24 hours (coins, credit cards, and debit cards accepted)
7
Amtrak St. Louis Helps With Baggage
Deposit Photos: PixelsAway
Passengers boarding an Amtrak train in Missouri
When traveling with Amtrak, customers can expect generous baggage allowances and assistance when embarking and debarking. With Amtrak's baggage policy, passengers can bring two personal items, a carry-on bag, and two free checked bags weighing up to 50 pounds.
Up to two additional checked bags can be checked in for a $20 fee per bag. Additionally, staff members are available at the Amtrak Gateway Station to assist passengers with their luggage, ensuring a hassle-free boarding and disembarking process.
Baggage services available at Amtrak Gateway Station:
Checked baggage service is available; checked baggage storage is available for a fee; bike boxes for sale are available

Baggage services not available Amtrak Gateway Station:
No Amtrak Express shipping; no baggage carts; ski bags not available
Related: 10 Essentials To Pack For An Amtrak Train Trip
6
Plan Early Arrival Times At Gateway Station
Shutterstock
St. Louis skyline down Market Street with view of Gateway Arch and Union Station, Missouri
Passengers taking Amtrak trains from the Gateway Station in St. Louis are recommended to arrive at least 45 minutes before their departure time if they have baggage to check.
Passengers who do not require assistance boarding and do not have bags to check in should arrive 30 minutes prior to their departure time.
Boarding gates close five minutes before a train's departure time.
Related: Traveling Amtrak For The First Time? Here Are 10 Things To Know About Amtrak Trains
5
No, Gateway Station Does Not Have Wi-Fi
Photo by Jack FitzWilliam on Unsplash
Chain of Rocks Bridge, St. Louis, United States
While some Amtrak stations offer wireless internet connections, the St. Louis Gateway Station does not have Amtrak-provided Wi-Fi services. Travelers should adjust their plans accordingly.
4
Gateway Station Has An Exclusive Lounge
shutterstock.com
St. Louis, Missouri, USA downtown skyline from above
Amtrak provides certain ticket holders access to their waiting lounges in stations. At the Gateway Station, the Amtrak lounge is unstaffed, but sleeping car passengers, Amtrak Rewards Select Plus, Select Executive members, and Business Class passengers are all able to wait in this lounge.
Related: Roomette Vs. Sleeper Bedroom: Knowing The Difference On An Amtrak
3
Gateway Station Amenities & Accessibility
Photo by Jakub Pabis on Unsplash
Gateway Station is wheel-chair accessible and provides passengers amenities for comfort
The St. Louis Gateway Transportation Center offers its passengers plenty of amenities to make their journeys more comfortable. Along with restrooms, pay phones, and ATMS, the station has a food court and shops available to fulfill the needs that arise during travel.
The Gateway Station is also designed to cater to the needs of all travelers. It provides convenient access for individuals with disabilities, ensuring a barrier-free experience for everyone.
2
Gateway Station Is Right Next To Historic Union Station
Image by Q K from Pixabay
Interior view of Union Station in St. Louis, Missouri
The St. Louis Gateway Station is right next to the historic Union Station building. Originally constructed in 1894, the Union Station served as a prominent train station that connected the Midwest to the West Coast.
While Union Station itself is no longer an active train station, it has been redeveloped into a mixed-use complex featuring hotels, restaurants, retail spaces, and entertainment venues.
Weddings and lavish receptions are often held in the stunning gold-leafed Grand Hall.
Passengers with some time to spare before their train departs should try to visit this site.
1
St. Louis Has Many Nearby Sightseeing Opportunities
Photo by Nick Haynes on Pexels
The Runner Statue at the Kiener Memorial Fountain with the Gateway Arch in the background in St. Louis, Missouri
The Gateway Station's location in downtown St. Louis places it within close proximity to many popular tourist attractions and landmarks, allowing passengers with a few hours to spare before their connection to squeeze in some sightseeing before their departure.
Travelers can grab a meal at one of St. Louis's best restaurants or visit some of the city's most iconic landmarks and attractions. Nearby sights include the iconic Gateway Arch, Busch Stadium (home of the St. Louis Cardinals baseball team), the City Museum, and the Scottrade Center.
>>> ad: See the Best Amazon Deals of TODAY! <<<<
Originally Appeared Here