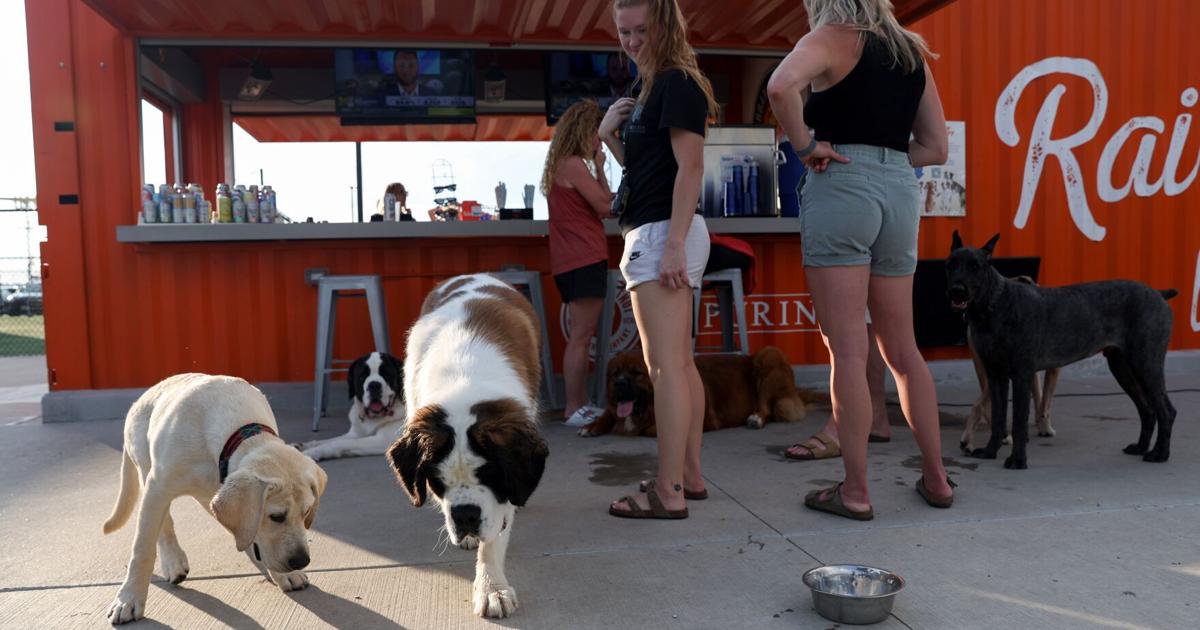 One hundred new Bar K dog parks could open across the United States and Canada within the next four years under an acquisition deal between the Kansas City-based company and a real estate development and management firm in Arizona.
Bar K, a sprawling bar, restaurant and event space designed for dogs and their human families, has long been a target of Diversified Partners, said Walt Brown Jr., its CEO and president.
"We have been attracted to the company for many, many years," he said Friday. "We've always loved this one. It has the 'X' factor of dogs."
Bar K's flagship location opened on Kansas City's riverfront in 2018 and now has locations in St. Louis and Oklahoma City, hosting more than 500,000 people and 350,000 dogs.
Bar K officials could not be reached for comment Friday.
Brown Jr. said Diversified Partners wants to grow the company as fast as it can go to help Bar K become the biggest and best in the industry. Expansion plans include major cities in Texas, Ohio, Florida and California. He would not disclose the terms of the agreement.
"The founders want to see this grow and mature," he said. "We're looking at licensing in other countries… like the Walmarts of the world or the McDonald's of the world."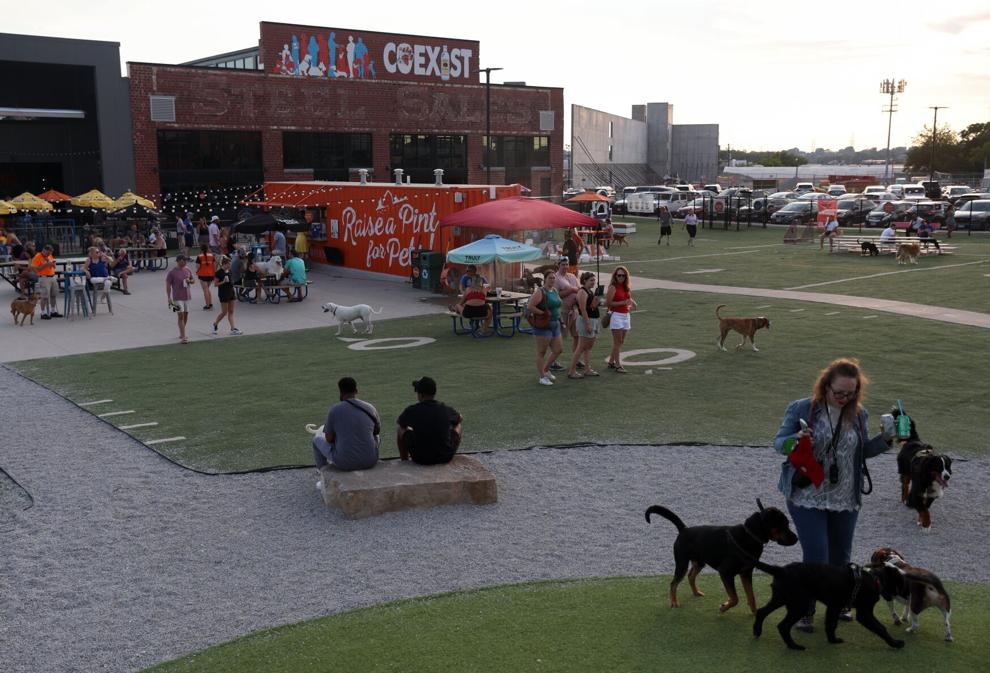 In 2021, the St. Louis location launched at 4565 McRee Avenue in the city's Forest Park Southeast neighborhood in partnership with Nestlé Purina PetCare. The venue boasts a two-acre outdoor park, three bars, indoor and outdoor eating areas, plus pet boarding and grooming services.
St. Louis general manager Ryan Jacobsen said the spot welcomed about 3,800 dogs last week.
Linda and Tom Phelps watched from beneath the shade of an umbrella as their 4-year-old mutt, Max, raced around with other dogs at St. Louis' Bar K Friday afternoon.
They've been bringing Max to Bar K for over a year and originally heard about the park from friends.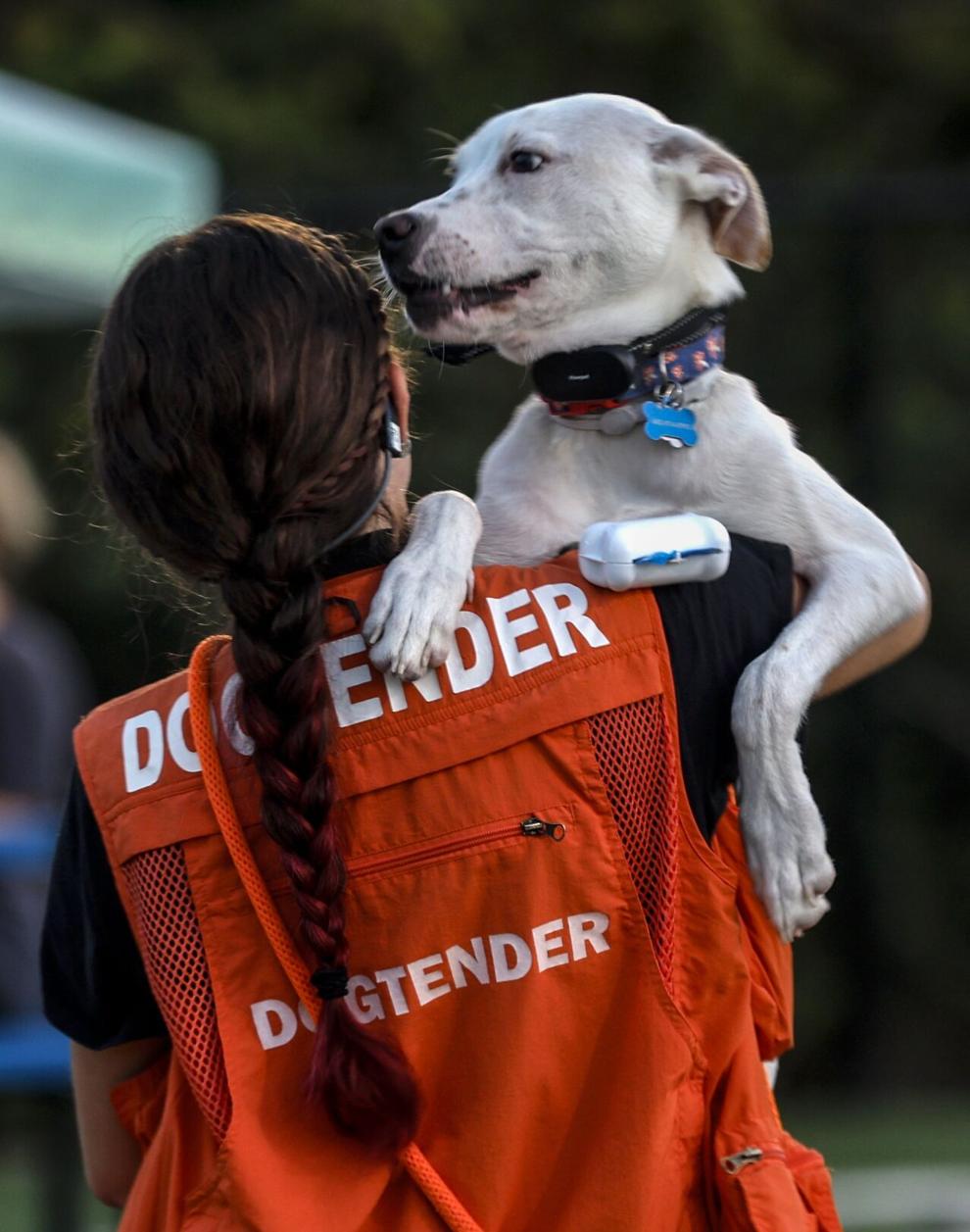 "The 'dog-tenders' take great care of things. There's live music sometimes, something to eat and drink," Linda said. "When we travel we try and find dog parks. Having more [Bar Ks] would make that a lot better. We've never seen a concept like this."
The couple takes Max to Bar K about once a week. Tom said Max loves the park and looks forward to going.
"He goes crazy here," Tom said. "He can tell. We start to turn onto Kingshighway and he goes cuckoo."
Gus Kleekamp said he was surprised the company hadn't "gone bigger sooner."
Kleekamp said he took Brooks, his Australian shepherd mix, to Bar K nearly every day last year, when Brooks was still a puppy.
"You're not going to find a bigger dog park in the St. Louis area, not one with rock walls and pools they have here." he said. "I think it's a hit."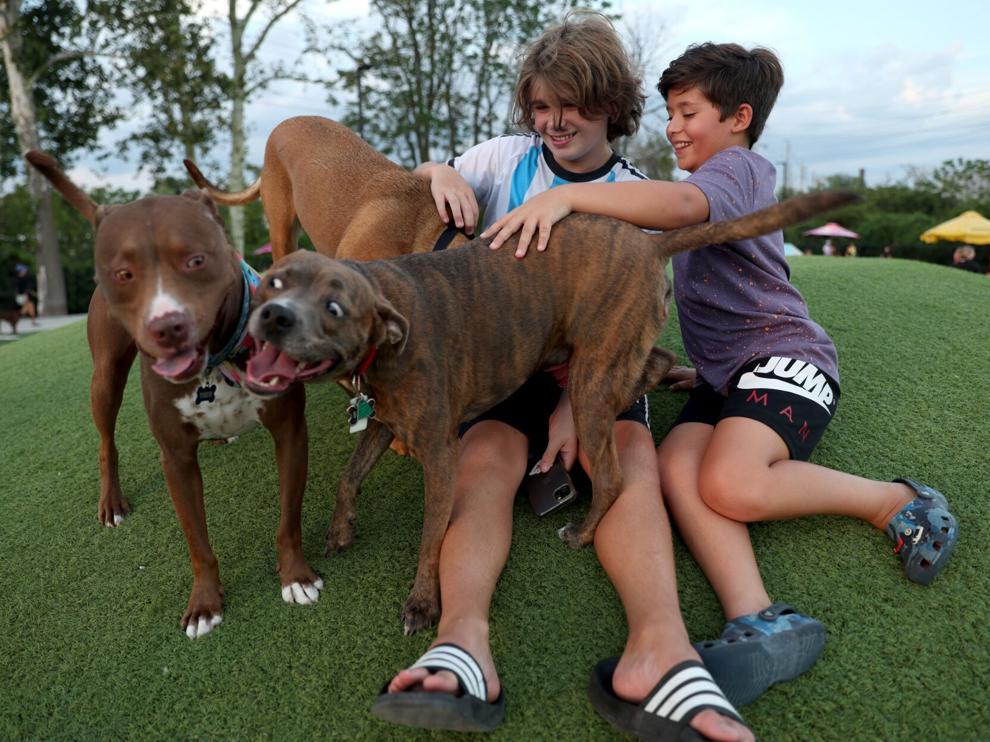 For Sherri Hered, bringing her 7-year-old mutt Mickey helps the Hawaii transplant meet new people.
"I like talking to people," Hered said. "I don't know a lot of people here but you can come and you'll never be alone."