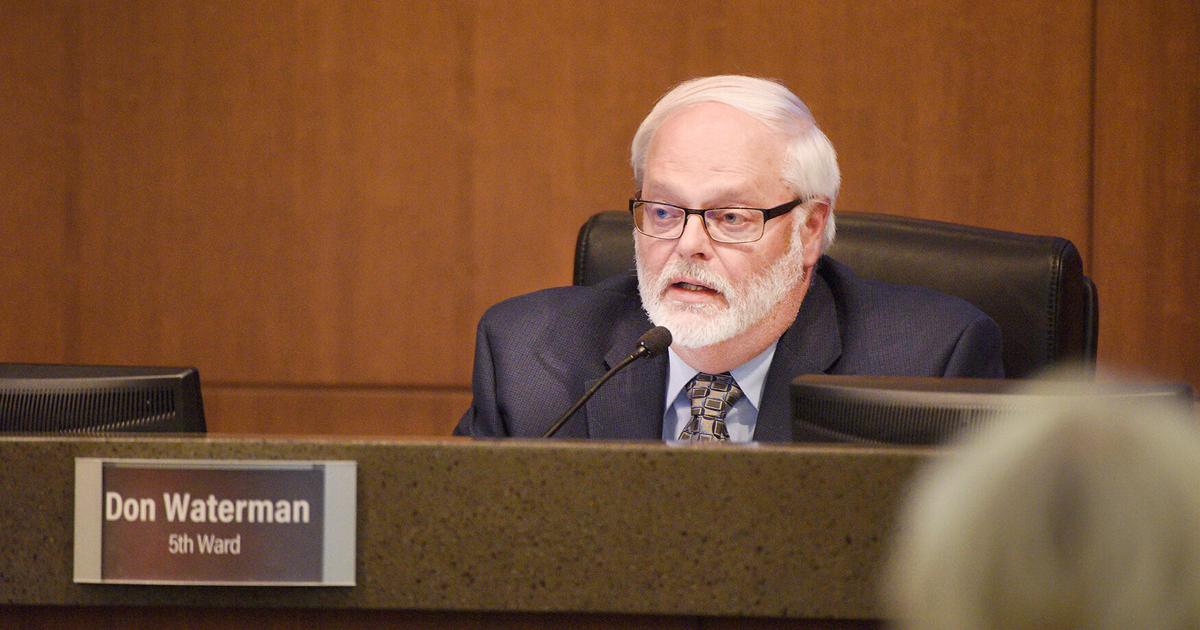 The Columbia City Council voted Monday to deny an administrative delay that would stall certain building and demolition permits in central city neighborhoods. The vote was preceded by a long discussion among residents and members of the council.
Thank you for reading this post, don't forget to subscribe!
The delay would have put a six-month pause on the issuing of building permits for multi-family housing with at least three units and demolition permits for buildings at least 50 years old. The pause would allow time for a consultant to begin making guidelines for development in scale with existing neighborhoods.
First Ward Councilperson Nick Knoth expressed concerns about how this delay could impact affordable housing development. Randy Cole, Columbia Housing Authority CEO, agreed.
Cole said the administrative delay would impact the Housing Authority's plan to rehabilitate its public housing on Park Avenue.
"The intended plans could encroach on the Park Avenue development," Cole said. "If there is a delay, there could be serious consequences," he said.
Cole also added that restriction of new development can increase prices.
Tim Teddy, community development director, said that it's hard to say how many future projects could be impacted.
"The concern is putting a pause on everything," Teddy said.
He also said that based on the request for proposals from consultants, full guidelines would take nine months to one year to be completed.
Sixth Ward Councilperson Betsy Peters said that a delay could allow for time to address concerns about development codes that don't uphold the integrity of neighborhoods.
"It won't complete this, but it will help us put things in place," Peters said.
The West Ash Neighborhood Association asked for the delay in order to work on the protections neighborhoods need and want.
The Board of Realtors released a statement in opposition to the delay voicing concern with how it would interfere with new construction. It asked the council to hold off on the delay to allow groups to find a solution to non-conforming buildings.
Central Missouri Community Action worried that the delay would put further strain on affordable housing in Columbia.
Susan Maze from the North Central Neighborhood Association said she was mostly in favor of the delay but expressed similar concerns about affordable housing.
Marijuana tax
The council approved the implementation of a marijuana sales tax that passed during the April 4 municipal election. Columbia voters passed an additional 3% sales tax on the retail sale of adult use marijuana with 67.9% voting yes. Boone County voters also approved a 3% sales tax.
The sales tax becomes effective on Oct. 1, but revenue will not reach the city until January of next year, according to a memo from city staff.
Homeless services job
The council approved the creation of a new position dedicated to homeless services in the Columbia/Boone County Department of Public Health and Human Services. The job would involve working with services such as emergency shelters and outreach services, according to a staff memo.
Whitegate Park
The council approved the development proposal for Whitegate Park at 2205 Whitegate Drive in northeast Columbia. The proposal includes a new playground, shelter, basketball court, handball court, youth activity court, open playfield, sidewalks, lighting installation and trees.
Funded by the 2021 Parks Sales Tax and the $200,000 donation from the JBS Hometown Strong initiative, the plan will cost $400,000.
Crosscreek development plan
The council approved an amendment to adjust the Crosscreek development plan for a proposed four-story hotel. The plan will expand from 580,000 square feet to 632,000 square feet for the maximum gross square footage of the hotel's building floor area.
The hotel will be built on 1407 Cinnamon Hill Lane.
Russell Boulevard speed bumps
Neighbors lined up to address the council on the installation of speed bumps on Russell Boulevard between Broadway and Rollins Road. Most of the concern stemmed from how these speed bumps would appear on the street. The public hearing is part of an ongoing traffic management project.
A few residents supported speed bumps as safety measurements, especially in areas near schools, but most of the speakers opposed them.
Jerry Gibson has lived on Russell for 45 years. "There's high student traffic," Gibson said. "We need them (the speed bumps) for the children."
"While I would support it, I wonder about whether or not we can move forward with this with the degree of opposition that we've seen," Fourth Ward Councilperson Nick Foster said. "I'm sort of struck with how few people have spoken in favor of it tonight."
Following this discussion, council voted not to install these traffic calming devices.
>>> ad: See the Best Amazon Deals of TODAY! <<<<
Originally Appeared Here