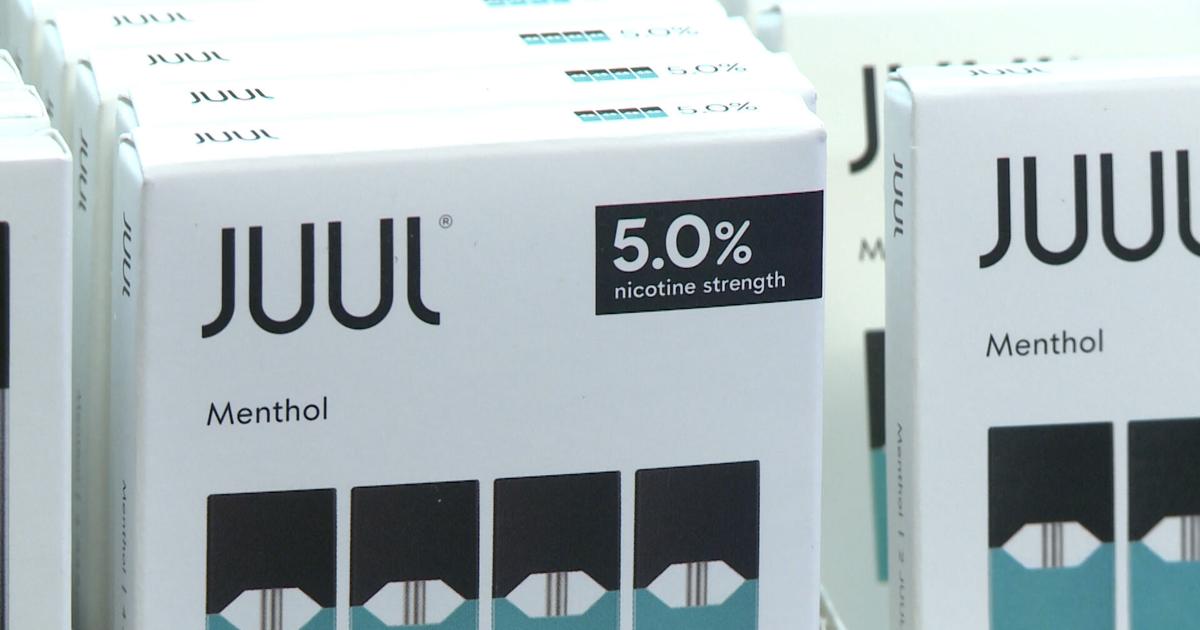 COLUMBIA – The Food and Drug Administration issued marketing denial orders to Juul Labs, Inc., an electronic cigarette company, Thursday.
The denial orders were for all of Juul's products currently marketed in the U.S., meaning the company can no longer sell or distribute its products. Any of the products on the U.S. market must also be removed. 
"We recognize these make up a significant part of the available products and many have played a disproportionate role in the rise in youth vaping," Robert M. Califf, FDA commissioner, said in an FDA press release. 
If a company that receives a marketing denial order tries to sell its product in the U.S., the FDA may take "enforcement action." 
A study from the National Library of Medicine concluded that 30% of Juul users were between ages 15-17. It also concluded that JUUL's net revenue in 2018 was between $130 million and $650 million from youth. 
Ahlajia Ferguson, 19, has been working at Essentialz convenience store for a year. She said over the years, Juul products have become less and less popular. 
"Juul was popular before the VUSE pods came out," Ferguson said. "That was a big thing, the Juuls. That's probably the first vape that I ever smoked too." 
In a statement, Juul said it was not willing to sit idly by.
"We respectfully disagree with the FDA's findings and decision and continue to believe we have provided sufficient information and data based on high-quality research to address all issues raised by the agency," Joe Murillo, the company's chief regulatory officer at Juul Labs, said.
Valorie Frost owns Ms. Viva La Dee's smoke shop in downtown Columbia. She says this ban is going to take a hit on businesses more than anything.
Success! An email has been sent to with a link to confirm list signup.
Error! There was an error processing your request.
"We're taking a big hit in business, which is devastating already with the economy the way it is, they're just making it…harder for business owners to actually stay open," Frost said. "Which is really sad. I mean, I understand that cigarettes and vaping is bad for your health. But neither one is better."
She says she is scared the FDA may try to ban other vape products next.
"If they're going to ban one they have to ban it all," Frost said. "It makes no sense just to ban just one specific device. That's the scary thing, because now they're trying to control what is rightfully ours to sell. It just makes no sense."
William Hoskins works at Ms. Viva La Dee's and says he was just as confused when he heard about the decision. 
"All I could think about is all the customers that I've lost now because of this," Hoskins said. "I definitely have my customers who come in and buy it. I don't get what they're trying to do because they're not really popular at all. They've definitely been on the decline."
Hoskins said that even though Juuls were in high demand a few years ago, other brands like Vuse are more popular now.
His co-worker, Christian Horton, said because these other products are out there, he does not think the ban will be too effective.
"They can't just ban jewel, they'll have to ban the whole like disposables as a whole for this to really take effect," Horton said.
CNN reports that Juul is considering appealing the decision with the FDA.
>>> ad: See the Best Amazon Deals of TODAY! <<<<
Originally Appeared Here