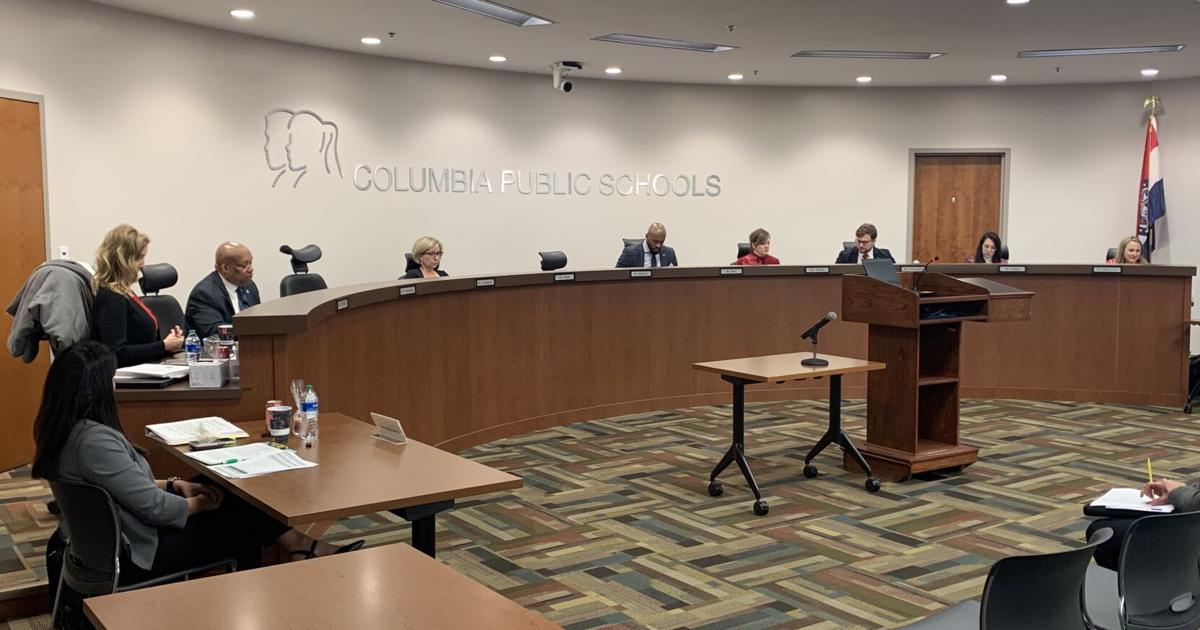 COLUMBIA – The Columbia Board of Education voted Monday night to approve a five-year Continuous School Improvement Plan (CSIP).
The plan was developed and presented by Superintendent Brian Yearwood. The plan is required by every public school district in Missouri in order to be accredited by the Missouri Department of Elementary and Secondary Education (DESE).
"We've spent the last several months engaging with stakeholders in developing a plan. We have provided multiple avenues for scholars, parents, families, employees, and the community to provide us with thoughts and information to help develop goals and action steps," Yearwood said. 
Columbia's CSIP focuses on increasing attendance and teacher retention, while decreasing out-of-school suspensions, addressing what are considered as the district's largest problems following the COVID-19.
According to meeting documents, CPS has seen the number of students attending class 90% of the time drop from 89% to 67% in the last year. The improvement plan works to increase this to 90% of students attending class 90% of the time.
"That was kind of our expectation before the pandemic and I think with that expectation returning, it's just a signal that we're returning to normal," President of the Columbia Missouri National Education Association and Hickman high school teacher, Noelle Gilzow, said. "This is what we expect: You are of school age, you should be in school."
To increase attendance, the district will look to create "scholar attendance intervention plans," add increased home visits to homeschool students, and give more recognition to students who consistently attend school.
Behavioral issues have been a struggle for CPS this past year, also affecting attendance. The district reported an increase in out-of-school suspensions from 729 in 2021 to 3,012 in 2022.
Success! An email has been sent to with a link to confirm list signup.
Error! There was an error processing your request.
The CSIP calls for the number of out-of-school suspensions to be cut in half with the district decreasing them by 10% each year.
Gilzow believes that some of the behavioral problems stem from the reliance of technology during the COVID-19 pandemic.
"I almost feel like students turn to those distractions when they start to feel overwhelmed, because that is what they did at home," Gilzow said. "What we need is just really engage students and treat them as we would want to be treated. Be very personable with them and build relationships, because that is something they can't get from a screen."
Teacher retention has had little change in the past year, dipping from 89% in 2021 to 86% in 2022. The district would like to raise this to 90% in five years.
However, CPS has seen a drop in its substitute fill rate from 81% to 69%. The Assistant Superintendent of Human Resources will be tasked with attracting more substitutes by developing flexible schedules and evaluating substitute pay.
"That's one of the things we strive to do. It's not only to draw the best teachers, but also keep them here, rather than just have them stay here, get trained up a little, and then move back to Kansas City or St. Louis," Gilzow said. "Part of what we do as a union is work on working conditions and salaries that will be competitive in the hopes that we will be able to retain the best teachers."
The goal is for the district to achieve these benchmarks by the 2026-27 school year.
The plan still has to be approved by DESE before going into full effect for the 2023-2024 school year.
>>> ad: See the Best Amazon Deals of TODAY! <<<<
Originally Appeared Here