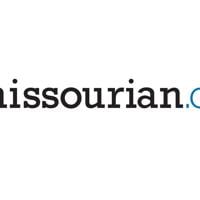 Another night, another split.
Crosspoint Christian School's basketball teams returned home Monday to host Eagle Ridge Christian School from Cape Girardeau. Each side left with a victory.
Crosspoint won the boys game, 47-41, but Eagle Ridge triumphed in the girls game, 43-17.
Crosspoint's boys improved to 4-2 overall, but the girls fell to 1-3.
Eagle Ridge led 20-14 after one quarter and 27-22 at the half.
Head Coach Andy Young said the team made a change at the half.
"We didn't play very aggressive in the first half and were down 27-22," he said. "We came out in the third quarter and starting playing with more intensity and doing a better job on the boards. We outscored them in the third by a score of 15-6."
That put Crosspoint up, 37-33, and the Cougars were able to seal it in the fourth quarter.
Jace Stroup led the Cougars in scoring with 17 points, including one of the team's three three-point baskets.
Clayton Young netted 11 points.
Boone Sanders was next with nine points, Jeremiah Seitz scored seven, and Chayton Lewis ended with three points.
Lewis was the rebounding leader with seven. Young and Stroup each pulled down six rebounds. Seitz had five boards, and Sanders and Silas Ernst recorded four.
Young dished out eight assists. Seitz had four. Sanders, Stroup and Lewis each ended with one.
Seitz posted four steals. Sanders added two whereas Young and Stroup each had one.
In the girls game, Eagle Ridge led after one quarter, 9-3. The visitors were up at the half, 14-8. Eagle Ridge led after three quarters, 25-10.
Additional information was not available at deadline.
>>> ad: See the Best Amazon Deals of TODAY! <<<<
Originally Appeared Here