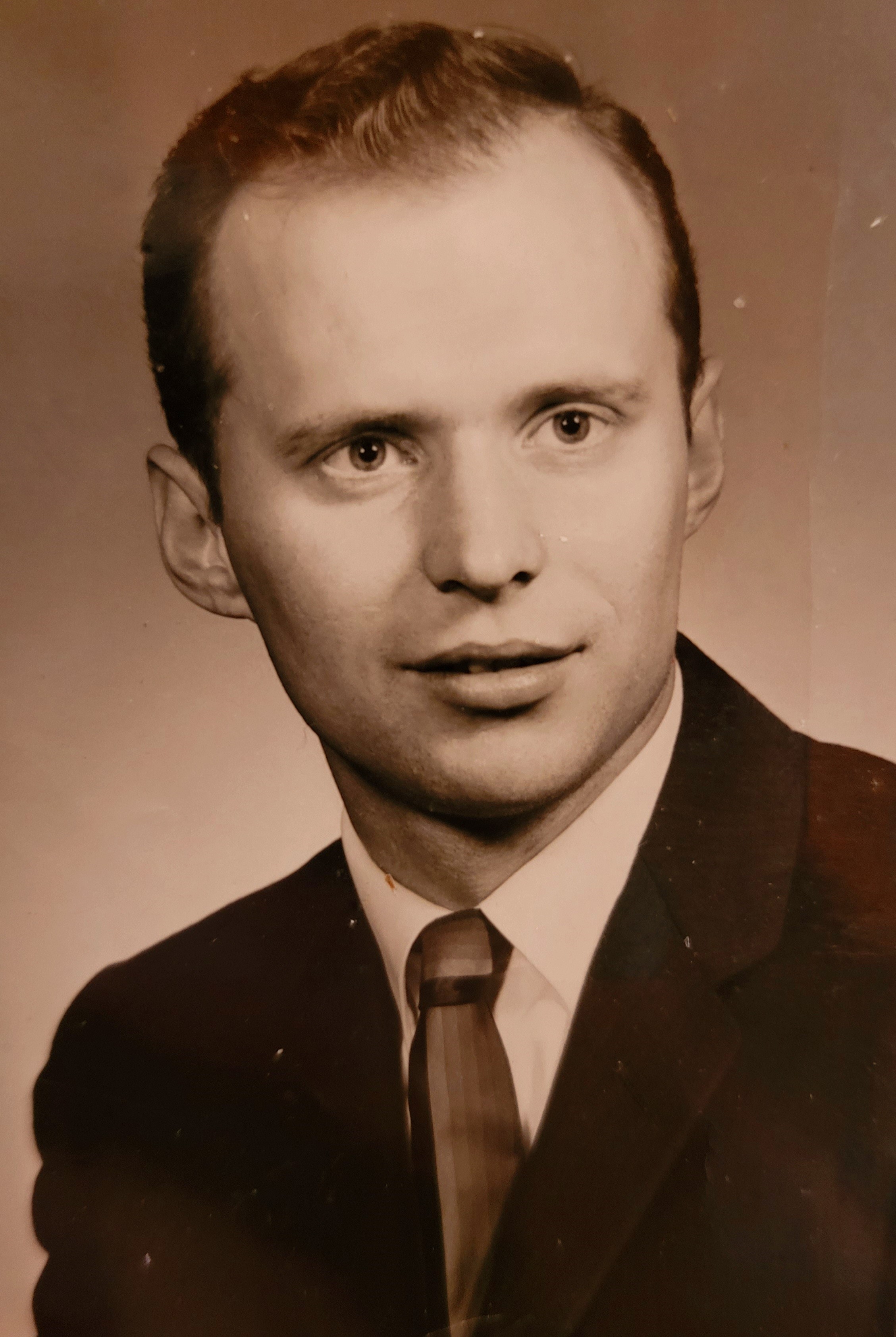 As a student at Russellville High School in the 1950s, Don Buchta demonstrated an ability and interest in athletics.
His success in sports earned him a college scholarship, which soon launched his career in education and resulted in him coaching several talented young athletes, one of whom went on to play baseball in the major leagues.
Born near Lohman in 1937 as the oldest of two sons of William Buchta and Alma Koestner, Don spent his first year at Mount Hope School — a one-room schoolhouse that closed when it consolidated with the Russellville School District. In 1955, he graduated from Russellville High School and decided to attend a nearby college.
"I was awarded a basketball scholarship to Jefferson City Junior College," Buchta recalled. "It was a two-year college, and I earned an associate's degree there."
Buchta was among the last group of students to receive their diplomas from Jefferson City Junior College when graduating in the spring of 1958. Lincoln University, a Historically Black College and University, had recently opened its doors to all students, leading to declining enrollment and the closure of the junior college.
Maintaining an interest in a career in education, he transferred to Lincoln University, working on his bachelor's degree and then pursuing graduate work. In 1962, he was awarded a master's degree in education.
"I had family in Montana, so I traveled there to do some graduate work for a couple of summers at the University of Montana and Montana State," he recalled. "Southwestern Montana had the best trout fishing in the nation and was probably the closest thing to heaven on Earth that I know of."
He was offered a teaching job with the school district in Montgomery City and spent one year coaching boys' and girls' sports at the junior high and high school level. In 1963, he accepted a position at Waynesville, remaining there as a coach for the next three years.
In 1966, Buchta heard the new Blair Oaks School in Wardsville was under construction and the school board was hiring teachers. He contacted the school's superintendent and was told to visit with the school board president, Henry Boessen, for an interview.
"Boessen lived on a farm in the area, and when I got to his house, his wife said he was down in the bottoms planting corn," Buchta said. "I drove down this old dusty road and found him, and then leaned against his tractor while he interviewed me."
Buchta continued, "He asked me if I was Catholic, and I told him that I was Lutheran. He paused for a second and said, 'Well, I have some friends that are Lutheran, and they are good people.'"
He was hired to teach social studies, English and physical education. After starting the new job, he learned he was the only non-Catholic faculty member employed at the new school and that only one student was not Catholic. These demographics, he added, began to shift as the public school grew in the coming years.
"When we reported in the summer of 1966, the school was still under construction, and there wasn't even water available; they had to ship it in," he said. "The first year, they only had the ninth and 10th grades. The next year, they added juniors, and the third year, they added the senior class."
He began coaching the freshman basketball team and recalls the gym floor being tile, requiring him to paint lines on the floor before games.
He also coached baseball and cross-country while William "Skip" Rich was later hired to coach the new football team.
A memorable moment unfolded in the fall of 1972, when a young freshman from the Taos area arrived at the school and joined the baseball team, demonstrating his impressive pitching abilities.
"Tom Henke and Jim Rackers were the two best players that I coached," Buchta said. "Henke could throw hard, had a heck of a fastball and pitched for me until 1976. I pitched him probably every other game, but we didn't play as many games back then as the schools do now."
Henke was later drafted by the Texas Rangers, became a relief pitcher for the Toronto Blue Jays and finished out his major league career with the St. Louis Cardinals.
"Coach Buchta was always right there trying to instruct us because we were pretty raw when he got us," Henke said. "He understood and recognized talent better than I ever could have and was always watching me pitch, telling me how to improve my delivery and get it in the strike zone."
"He always taught a good work ethic, and that's what got us through," Henke added.
Buchta served several years as Blair Oaks' athletic director before retiring from active teaching in 1986.
He briefly substituted at area schools and then retired for good to live and work on his parents' farm near Lohman. His longtime friend and confidante, Shari Wolf, died in 2017; his younger brother, Roger, a retired teacher from Russellville High School, died unexpectedly in 2019.
In recent years, Buchta has been active by exploring caves throughout Mid-Missouri, remains committed to his Lutheran faith as a member of St. Paul's in Lohman, and revels in discussions about local history.
While highlighting his career as a coach and teacher, Buchta said, "I loved sports and had some really good athletes play for me throughout my career. Watching students like Tom Henke and John Rackers improve and move up to the next level was a great enjoyment to me."
"That was the main reason I stayed in education and coaching for all of those years," he added.
Jeremy P. Ämick writes on behalf of the Silver Star Families of America.
>>> ad: See the Best Amazon Deals of TODAY! <<<<
Originally Appeared Here