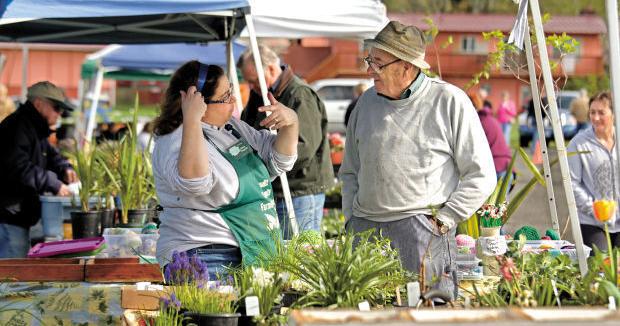 Thank you for reading this post, don't forget to subscribe!
See our best work from last year.
Lilac Days
Through May 14, Hulda Klager Lilac Gardens, 115 South Pekin Road, Woodland. lilacgardens.com.
Celebrate the beauty of lilacs in bloom for the 23 days up to Mother's Day. The gardens will be open from 10 a.m. to 4 p.m. daily. There is a $5 gate fee, and ages 12 and younger are free if accompanied by an adult. Visit the new barn and museum and the historic Klager house, which is reopening this year with limited tours. The annual plant sale with lilacs and the gift shop with lilac-themed items will also be available.
Lilac Days run through May 14 at Hulda Klager Lilac Gardens in Woodland. The gardens are open for visits between 10 a.m. and 4 p.m daily through Mother's Day.


Bill Wagner, The Daily News FILE PHOTO


GiveBIG kickoff at The Merk
May 2-3, 1339 Commerce Ave., Longview. Call/text 360-200-8918.
People are also reading…
Visit your favorite Cowlitz nonprofits from 11 a.m. to 2 p.m. Enjoy live jazz guitar by Matt Olason, free passport raffle with prizes and a chance to learn about the work these groups do every day. GiveBIG is a 48-hour online giving event May 2-3 that benefits local causes. Visit wagives.org/community/Givebig-Sw-Wa to donate.
Dalmatian Club event
May 3-10, Cowlitz County Event Center, 1900 Seventh Ave., Longview.
Join us for a week of fun activities with fellow Dalmatian enthusiasts. A variety of events include scent work, obedience, agility and more. Don't miss out on the chance to meet new friends and enjoy the company of these beloved spotted pups. Visit dalmatianclubofamerica.org/2023-events for a complete schedule of event.
R.A. Long class of '55 meetup
May 3, Shamrock Bar and Grill, Longview.
The R.A. Long class of '55 will meet for monthly luncheon on first Wednesday each month at 11:30 a.m. All classmates and spouses are welcome. Please come join us. For more information, contact Gloria Sanders, 360-846-0678.
Kelso class of '63 meetup
May 3, 900 Ash St., Kelso.
Kelso class of 1963 will meet for a monthly lunch 11:30 a.m. at the Kelso Elks. We will be discussing plans for our 60th reunion to be held later this summer. Classmates are encouraged to attend to add their input. For more information, contact Dolores Jamieson Hill at kelsoclassof1963@gmail.com. The class meets the first Wednesday of every month.
Woodland schools plant sale
May 5 and 6, Woodland High School greenhouse, 1500 Dike Access Road, Woodland. www.woodlandschools.org/whs-plant-sale.
Woodland High School's agriculture department is hosting the 33rd annual FFA plant sale with in-person shopping from 8 a.m. to 6 p.m. May 5 and 8 a.m. to 1 p.m. May 6 at the high school's greenhouse. Students chose the plants to grow and care for them without pesticides or herbicides, according to the school. This year's sale includes vegetables, geraniums, bedding plants, succulents, hanging baskets and more. The full plant list with prices are posted at www.woodlandschools.org/whs-plant-sale. The student store accepts cash and personal checks, but no credit cards.
Kelso Garden Club plant sale
May 6, 2715 Northlake Ave., Longview.
People can purchase plants from the Kelso Garden Club from 9 a.m. to 4 p.m. May 6 in Longview. There will be a variety of houseplants, annuals, perennials, herbs, fruit and vegetables, and trees and shrubs for sale as well as some yard art, gift items and planters. Sales are cash only. Proceeds support Lower Columbia School Gardens, Arbor Day tree planting, Cowlitz County Fair exhibits and special gardening projects in the community, according to organizers.
Last Sons of Norway breakfast
May 6, 224 Catlin St., Kelso.
Come to the Sons of Norway lodge for the last Norse waffle and Swedish roll ups breakfast on Saturday from 8:30 to 10:30 a.m. The menu includes Norwegian waffles, Swedish roll ups, baked ham, scrambled eggs, lingonberries and assorted syrups for $10.
Lower Columbia Friendship Force
May 7, Willow Grove Club House, 360-636-2846.
Join us at 3 p.m. for a business/potluck meeting at the Willow Grove Club House. Lower Columbia Friendship Force is an international organization whose goal is to create friends around the world as goodwill ambassadors being hosted in homes on planned visits. Two groups being hosted here are Kalamazoo, Michigan in May and New Zealand in the end of June. 
Composting workshop
May 9, Online, 360-577-3014 Ext. 3., or email garyf@wsu.edu.
Learn how to compost successfully. At noon, WSU Coordinator Gary Fredricks will teach how to effectively compost food wastes. Learn the different ways to compost and the advantages of each method that can provide great benefits to your garden. Sign up with a Zoom account at zoom.us then join from a PC, Mac, Linux, iOS, or Android: https://wsu.zoom.us/j/7756056320?pwd=RzVxbTl0dXpyUjJjSDdsWnJuTXdydz09. Meeting ID: 775 605 6320. Password: 12345. By phone, call +1 253 215 8782, 775 605 6320#. No need to register.
Cowlitz community farmers market
Tuesdays starting May 9, downtown Longview.
The Tuesday farmers market is opening a week sooner than expected. Come to the new downtown location, 12th Avenue and Hemlock Street, on May 9 from 9 a.m. to 2 p.m. The Saturday market is currently operating from 9 a.m. to 2 p.m. at the fairgrounds location, 1900 Seventh Ave., Longview. The market is closed Saturday, July 29, for fair week. Fall closing dates to be determined.
Kelso class of '65 meetup
May 11, 900 Ash St., Kelso.
Kelso Class of '65 will be having lunch on at 11:30 a.m. at the Kelso Elks. All classmates and spouses are invited to attend. For more information, contact Cindy Loranger Quick at 360-864-6932.
Spring formal dance
May 13, Monticello Hotel, 1405 17th Ave., Longview.
Harlequin Dance Club invites the community to attend its annual "Spring Soiree" formal dance event. This cost is $15 per person, paid to Harlequin Club. Doors will open at 6:15 p.m. for social time. We'll offer a free dance lesson at 6:30 p.m. with music by DJ Terry West from 7 to 10 p.m. For questions or to reserve your seat, contact Vickie Rhodes at vrhodes1@msn.com or text 360-431-4738.
Norway's Independence Day
May 13, 224 Catlin St., Kelso.
Stop by the Sons of Norway lodge to celebrate on Saturday at 1 p.m. and enjoy open-faced sandwiches, veggie and fruit trays, lefse, assorted Norse cookies, Norse waffle sections, assorted cheeses and crackers, rommegrot (a rich creamy dessert), coffee and water for $10. A traditional Kransekake (Norwegian wedding cake) and program conclude the afternoon.
School Garden plant sale
May 13, 2210 Olympia Way, Longview, 360-200-8918, info@lcschoolgardens.org.
Come get Lower Columbia School Garden veggies, herbs, flowers and perennials from 9 a.m. to 1 p.m., May 13. Watershed Garden Works will offer a wide variety of native, edible and ornamental plants, and Willow Grove Gardens will bring hanging flower baskets. Enjoy live music, explore the garden and orchard, and meet celebrity garden rabbit Satou.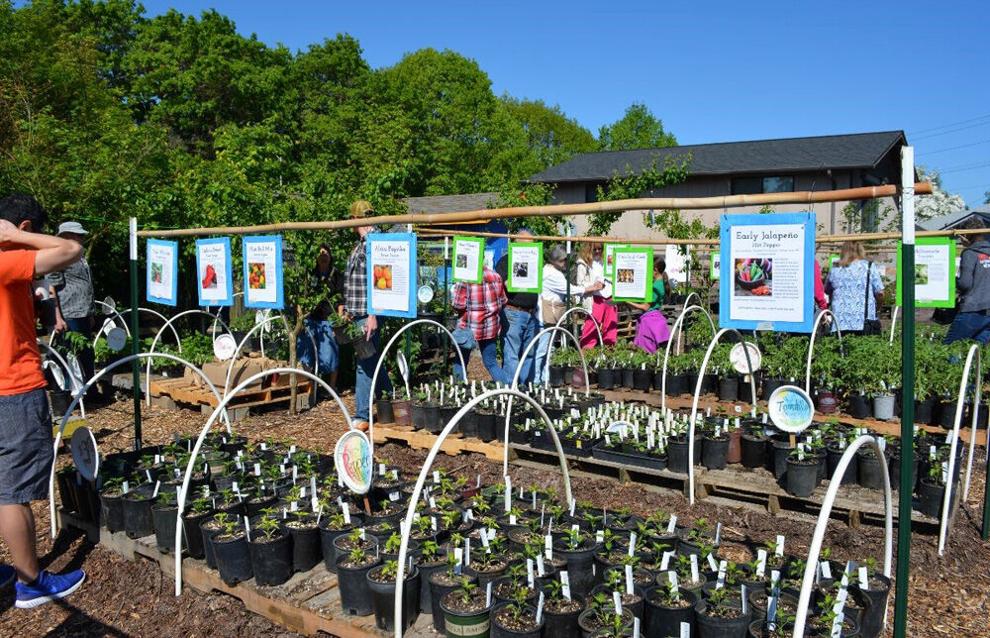 Get your garden started at the 2023 School Garden plant sale on Saturday, May 13, from 9 a.m. to 1 p.m. at Northlake Elementary, 2210 Olympia Way, Longview.


Photo provided


Mother's Day art show
May 13, Peter D. Toteff Memorial Park, 175 S. First St., Kalama. kalamaarts.org.
The nonprofit Kalama Artists and Makers Association is hosting an art show from 10 a.m. to 4 p.m. on Mother's Day weekend in downtown Kalama. The event is set to include artist demonstrations, art sales and raffles, as well as a kids' craft table and a coloring book created by local artists.
Cowlitz Valley Runners
May 30, 1217 3rd Ave., Longview.
Join runners for the first ever CVR Pub Run. For those of legal age, meet at Scythe Brewing on Tuesday at 5:30 p.m. for a walk or run. Then join from about 6:30-8 p.m. for beverages and dinner.
Country club events
June 4, Longview Country Club, 41 Country Club Dr., 360-425-3132.
Longview Country Club invites the public to help celebrate its centennial with "Play with a Member" and Taylormade Golf club fitting events from 11 a.m. to 4 p.m. The first 100 golfers to reserve a tee time get to play with a club member at reduced greens fees: $50 with a cart seat or $30 walking. The Pro Shop will need contact information and average 18-hole scores to appropriately match a guest and member, who can share information about the golf course and its challenging greens. To sign up for the club fitting, go to myfittingexp.taylormadegolf.com.
Summer sew school
June 19-23, WSU extension office, 304 Cowlitz Way, Kelso.
Cowlitz County 4-H sewing and textile advisers will teach sewing skills to beginners from 9 to 11 a.m. and to youth with sewing experience from noon to 3 p.m. each day. Participants will learn straight stitching, hand sewing, use of a simple pattern and basic sewing supplies to create personal items and garments. A limited number of machines are available for use on a first-paid basis. To enroll, contact Lou at 360-673-4604 or bucked@kalama.com. Deadline for enrollment and payment is June 9. Class size is limited and will be on a first-paid, first-served basis. A required parent orientation for beginning sewers will be held on Tuesday, June 13, at 6:30 p.m. at the WSU Extension Office, 304 Cowlitz Way, Kelso.
>>> ad: See the Best Amazon Deals of TODAY! <<<<
Originally Appeared Here