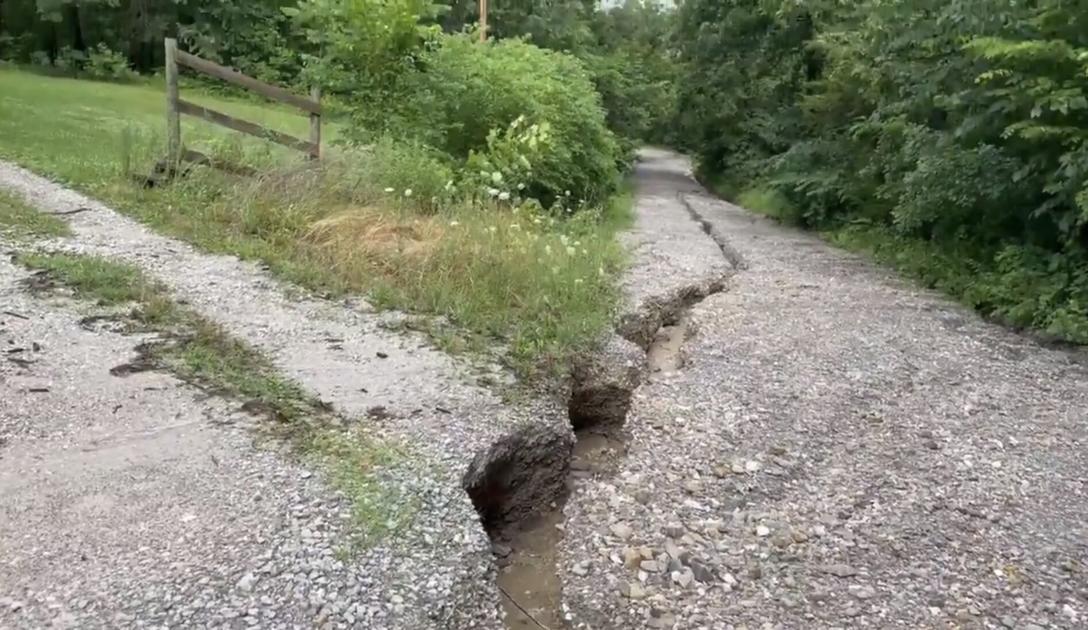 COLUMBIA – Some areas in mid-Missouri are still feeling the effects of last night's storm.
A street in Columbia was partially washed away by flooding overnight.
It left a crevice in places that was nearly 4 feet deep.
Betty Williams, who lives on the street, says the gap blocked some residents' driveways so they could no longer walk.
"It affects us tremendously. We're stuck. We can't get out."
Success! An email was sent to with a link to confirm the list registration.
Error! An error occurred while processing your request.
Boone County Road and Bridge were on site Saturday morning to repair the road.
But Williams says the time between the formation of the rift and the crews who came to help was very nerve-wracking.
"If there was an emergency, a medical emergency, we couldn't get out. If a fire truck had to go to our house, they couldn't come here," Williams said.
Local residents say this happens almost every time it rains heavily.
>>> ad: See the Best Amazon Deals of TODAY! <<<<
Originally Appeared Here