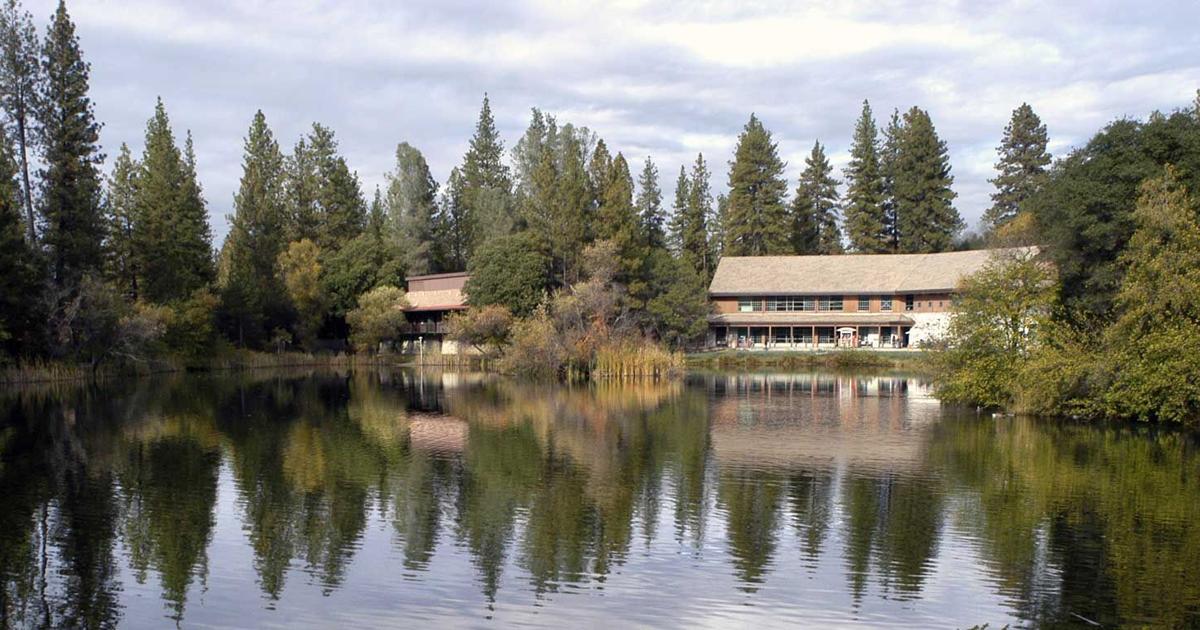 A Fresno-based nonprofit forestry training program is expanding to Columbia College and other locations thanks to a $2.5 million grant award from a state workforce board, officials with the college and the nonprofit said Friday.
Thank you for reading this post, don't forget to subscribe!
A centerpiece of the grant-funded training will be three new forestry courses for 60 students at Columbia College and grant-funded housing for them.
The intent is to train more students from Mariposa, Tuolumne, Calaveras, and Amador counties to become forestry fuel management technicians, and further address dead trees, dying trees, and continuing tree mortality in the Mother Lode and the Southern and Central Sierra, according to the Greater Sierra Forestry Corps of Fresno.
Lena Tran, the Columbia College president, said Friday in a phone interview that the new courses will be added to the college's existing curriculum, which includes accredited forestry, natural resources, and fire technology programs, as well as the college's fire academy.
The $2.5 million grant comes from the governor-appointed California Workforce Development Board. It will be used for multiple purposes.
At least $1.15 million will be spent on 60 students in new courses at Columbia College; $140,000 will be spent on wildland firefighting and heavy equipment training for one class of 15 students at the Valley Regional Occupational Program in Fresno County; $60,000 will be spent on utility arborist training classes at College of the Sequoias in Tulare County and Bakersfield-based Kern Community College; $25,000 for short-term classes in basic wildland firefighting at Yosemite Adult School in Oakhurst; and $22,500 will fund one new forestry class of 15 students at Reedley College in Fresno County.
Columbia College will be the employer and worksite of record for corps students' paid work experience. Columbia College will also receive funding for rental of vehicles to transport students to worksites, and for corps students to enroll in a firefighters physical fitness program. Some of the $2.5 million grant will be spent on administering the grant and case management for state or county workforce boards.
All training and course costs will be covered, including tuition, books, supplies, and head-to-toe firefighting gear, including all industry-required personal protection equipment, Ashley Matthews and Martha Espinosa with the nonprofit said Friday in phone interviews.
Greater Sierra Forestry Corps, founded in 2019, is a partnership of private industry, workforce agencies, community colleges, organized labor, and environmental organizations funded by the state and federal Departments of Labor. Since 2019, the corps has trained more than 80 students from seven courses at Reedley College.
Partners with the corps include Mother Lode Job Training; Columbia College; Sierra Resource Management; Yosemite Adult School; Cal Fire Local 2881; National Federation of Federal Employees; Forest Service Council 2995; Associated California Loggers; Sierra Pacific Industries; TuCare; Tuolumne River Trust; Yosemite Stanislaus Solutions; and the Sierra Resource Conservation District.
This academic year, Columbia College had about 140 students graduate from fire academy programs; about 140 students benefited from fire technology programs; and about 100 students took part in forestry programs, Tran said. The current college student body, including commuting students, part-time, and full-time students, is about 3,000 total. Columbia College was established in 1968.
The Greater Sierra Forestry Corps, Mother Lode Job Training, and Columbia College are promoting a public check presentation ceremony planned at 3:30 p.m. May 15, followed by orientation for prospective students, at Carkeet Community Park on the Columbia College campus, 11600 Columbia College Drive.
>>> ad: See the Best Amazon Deals of TODAY! <<<<
Originally Appeared Here