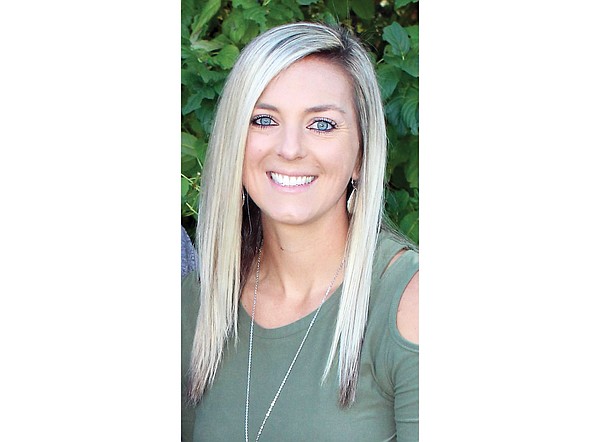 Thank you for reading this post, don't forget to subscribe!
It was not too long ago Kelsey Hile was breaking records as a girls soccer player for the Jefferson City Lady Jays. Now Hile will look to make her name as the new head coach of the Capital City Lady Cavaliers' soccer program.
The Jefferson City School District announced Hile as the second head coach in the short history of Capital City's girls soccer program Wednesday. She will take over for Travis Cairer, who stepped down as coach following the spring season after posting a 50-23 record in his three seasons.
"I am beyond thankful for it," Hile said. "I can't even begin to explain how this new passion has been reignited within my soul. I am so thrilled to do this, I feel like I'm back home."
Hile, a 2008 Jefferson City High School graduate, scored 62 goals in her career as a Lady Jay — which was the program record until Emily McMillian surpassed it this past spring — before going on to have a four-year career at William Woods.
While Hile has learned a lot from her time as a player and assistant coach at Jefferson City, she is ready to use her knowledge to help continue the success of the Capital City program.
"It's definitely going to be different moving over to being a Cavalier," Hile said. "Everything you learn about facing adversity and fighting through it. Fighting with integrity, passion and hard work, I learned all of that going through Jefferson City. … I am going to take all of that and transform that into this program that is already doing great things. I can't wait to see where we take this."
Hile served as an assistant on the coaching staff with the Lady Jays from 2013-15 and again from 2017-18 following the end of her college career in 2011.
She first stepped away from coaching following the 2015 season due to the birth of her twin daughters, Kailey and Riley, but returned for two more seasons with the Lady Jays before stepping away again following the birth of her son, Carson.
Hile believes now is the time to pursue her dreams.
"I've always believed in faith and family first, so I kind of put my dreams on the back-burner to help be there to raise my kids," Hile said. "Something about this go-around kept nudging me. I can't really explain it, it was kind of God's way of pushing me and telling me, 'Hey it's time. You're not just a mom, you're more than a mom and it's time to pursue your dreams, too.'"
Hile will remain as the girls physical education teacher at Thomas Jefferson Middle School, alongside Cairer — who will remain the Capital City boys soccer coach — as the boys P.E. teacher. However, she will give up duties as the coach of Thomas Jefferson's seventh-grade girls basketball and intramural soccer teams to focus as much attention on this new opportunity.
"I did resign from both of those because I need to put my focus into this program, because they deserve my full attention," she said.
Cairer has been helpful throughout the hiring process for Hile and he will continue to be as the two continue to build up the Capital City soccer programs.
"He's been a good resource," she said. "I wouldn't say that I've been in his ear every day, but any time I've had questions he has been there readily available to answer them. … It's going to be great to have him as a resource to lean on and to be able to build both of these programs together."
The Lady Cavaliers will begin offseason preparations with Hile next week with focus on player development, but the biggest item on Hile's to-do list is to recruit players to the Capital City program with the attempt of getting 32 players on roster within the first two seasons.
Having 32 players will allow the Lady Cavaliers to play full varsity and junior varsity matches, something the program hasn't consistently been able to do in the first three seasons.
"We need to build because I think we 17 total players returning," Hile said. "We need to get our number to 32. In two years that is one of my big goals, 32 in two. We need to build a solid JV team and a solid varsity team so we are not just playing half JV games. I want to play full JV games, full varsity games."
>>> ad: See the Best Amazon Deals of TODAY! <<<<
Originally Appeared Here