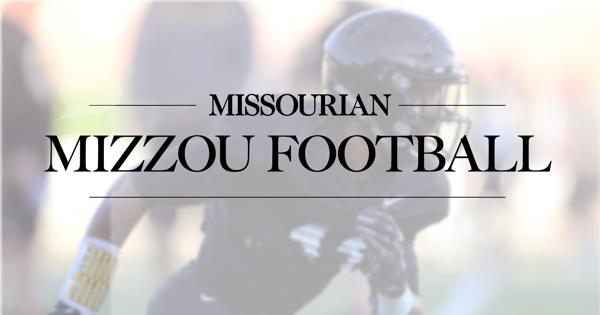 In its past five games, New Mexico State has doubled its win total from a season ago. Fresh off a 51-14 win against Lamar, the Aggies have reached four wins for the first time since they won six regular-season games and played in the Arizona Bowl in 2017.
New Mexico State lost its first four games of 2022 under first-year coach Jerry Kill, including a 38-0 loss to Minnesota and 66-7 loss to Wisconsin. Since then, the program has rattled off four wins in five games.
What should Missouri fans expect when the Tigers square off against the Aggies at 6:30 p.m. Saturday at Memorial Stadium? The Columbia Missourian talked with Jason Groves, a New Mexico State beat reporter for the Las Cruces Sun-News, to find out.
This interview has been edited for length and clarity.
What has led to the Aggies' recent run of success?
Jason Groves: First year coach Jerry Kill has built a different sort of culture. They're probably less talented than they were last year as a team, but players definitely bought into what Kill and his staff have brought. I would say they're better prepared on a weekly basis than in the past, and the experienced part of the team, most of it on the defense, has been a strength. They had eight returning starters and a new scheme, but that experience plus the transfers they brought in made a difference.
I think the other part of it is that they have beaten the bad teams on their schedule. Not to say New Mexico State isn't a bad team, but they've played some of the worst teams in the country and have taken care of business from a scheduling standpoint.
How would you describe this new culture Kill has brought to the program?
JG: He's really focused on trying to go outside of the program to the university and town. It's a small college town, so there has definitely been more of an emphasis on getting the community involved. As far as the style of play, they're not there yet, but they definitely want to play more physical football. (Kill's) motto is "hard hat, lunch pail," and you see that. He wants to shorten the game and get to the fourth quarter within a possession. In the games they have lost, to Group of Five teams at least, that has been the formula.
Looking at the statistics, New Mexico State's offense averages shy of 20 points per game. What should Missouri fans know about the offense the Tigers face?
JG: The team has been trying to find a quarterback and have altered between Diego Pavia, a junior college transfer from New Mexico Military Institute, and true freshman Gavin Frakes. They're really different in terms of skill sets. Pavia is more mobile, brought (the Aggies) back against the University of Massachusetts and actually had a couple of good drives against Wisconsin. He probably gives them the best chance this season, even though Frakes is more talented.
New Mexico State has three good running backs, a TCU transfer (Ahmonte Watkins) and two junior college transfers (Jamoni Jones and Star Thomas). They haven't been able to run the ball up the middle as much as they want to, but they do a good job and have some guys that could get to the edge. Pavia is good at the read option, and then they'll take their shots downfield.
Both Pavia and Frakes have a similar number of snaps this season. How does Kill decide which quarterback to go with each week?
JG: I don't think they go into any game thinking they're going to make a change, I don't think any team wants to do that. But to be honest, every time I think Frakes has earned the job, he'll have a slow start. It's more of a spark or hot-hand thing. Against UMass, the Aggies were losing and Pavia came in and brought them back to win. Then he started (against Lamar) and he played pretty well. I imagine he'll start at Missouri, but I imagine you'll see both quarterbacks in a game like that.
Flipping to the defense, a unit you called the team's strength earlier, who should those unfamiliar with the Aggies keep an eye on?
JG: The best two players on the team are the two linebackers: senior Chris Ojoh and Trevor Brohard, who has been here his entire career. They're really trying to get depth on the defensive line, so they have a mixture of mostly younger guys right now.
Their outside linebackers, Lazarus Williams and Donavan King, are also seniors, while the front seven is the strength of the team. They have really cracked down on giving up gains in the passing game downfield. It seemed like they gave up two or three long passing plays a game last year, but now it doesn't happen that often. The big reason is graduate transfer Bryce Jackson, a safety transfer from UNLV. He does a good job of getting the team organized and does a great job against the run, too.
What does New Mexico State have to do to ensure this game stays competitive?
JG: If they can limit big plays in the passing game and score points, that's where it starts. Any time you can keep a Power Five offense off the field by converting third downs helps. On defense, as good as they have been, they haven't forced turnovers. I would like to see them get a turnover, which would be a good thing for this team moving forward. As far as a game like this, though, it's hard for this team to match up with Power Five teams right now.
>>> ad: See the Best Amazon Deals of TODAY! <<<<
Originally Appeared Here