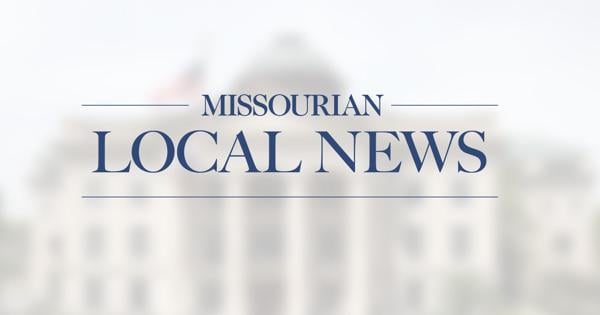 The holiday season is quickly approaching as the month of December starts this week. Columbia residents are preparing for various holiday gatherings and events, and there is an abundance of options on the calendar.
Cherry Hill tree lighting
Where: 2100 Cherry Hill Drive, Columbia
The Magic Tree on Cherry Hill tree lightning ceremony has been a Columbia tradition for over two decades. This year, the event will feature hayrides, face painting, a performance by Show Me Brass and a Santa visit. The event is free to the public.
The Holiday Magic drag show
When: 8 to 11 p.m. Dec. 1
Where: 17 N. Ninth St., Columbia
Widow Von'Du from season 12 of Ru Paul's Drag Race will perform at the Blue Note in downtown Columbia. Tickets range from $10 to $25.
Shelter Insurance Winter Wonderland Garden of Lights
When: 6 to 8 p.m. every Friday and Saturday in December
Where: 1817 W. Broadway, Columbia
Shelter Insurance kicks off its Winter Wonderland at 6 p.m. Dec. 1 with a tree lighting ceremony. Twinkling lights and other holiday decor will be on display for residents to walk through in the garden every Friday and Saturday of December. The event is free to the public.
Holiday Picnics at the Magic Tree
When: Every weekend in December, Friday through Sunday
Where: 2100 Cherry Hill Drive, Columbia
CoMo Picnics invites residents to spend a winter evening inside a heated bubble tent, decorated with twinkling lights, pillows, blankets and other cozy holiday decor. Guests can choose between hot chocolate or hot cider, and can bring food or order from the Old Neighborhood Cafe and the Candy Factory. The tents surround the Magic Tree in the Village of Cherry Hill. Times for bookings are 2 p.m., 4 p.m., 6 p.m. and 8 p.m. Reservations cost $200 for two people for 90 minutes, with $10 for each additional guest. Reservations are available through the CoMo Picnics website.
Candy Cane Crib Kickoff & Holiday Market at Rose Music Hall
When: Gates open at 5 p.m. Dec. 2
Where: 1013 Park Ave., Columbia
The event will feature booths from over 20 local vendors, live music and visits from Truman the Tiger and Santa Claus. Music by The Fried Crawdaddies begins at 5:30 p.m., with lights set to turn on at 6:30 p.m. Santa and Truman will arrive at 7 p.m. The event is free to the public.
Polar Express Christmas Trolley
When: 6 p.m. Dec. 2 through 22
Where: 104 N. Allen St., Centralia
ARTlandish Living Windows on First Fridays
Where: 1019 E. Walnut St., Columbia
Residents can shop for gifts from local artists and vendors at the First Fridays Art Walk in the North Village Arts District holiday market. Artists will also set up window displays with interactive art and winter decorations. The event is free to the public and parking is free after 6 p.m. in downtown garages.
Pet Photos with Santa
Where: Lizzi & Rocco's Natural Pet Market, 550 Green Meadows Road, Columbia
Pet owners and their furry friends can have their picture taken with Santa at Lizzi & Rocco's. Pictures cost $20 and all proceeds go to the Spay & Neuter project.
City Ballet Theater's Land of the Sweets Winter Wonderland Tea Party Showcase
When: Dec. 3, 4 to 5 p.m. for the Tea Party Showcase, 6-8 p.m. for Unto Us and The Nutcracker: Clara's Dream
Where: Forum Christian Church Auditorium, 3900 Forum Blvd., Columbia
The Tea Party Showcase at 4 p.m. allows residents to meet some of the characters from the classic Nutcracker ballet, including Clara and the SugarPlum Fairy. A dance showcase with snacks, treats and photo opportunities will also be available. A double feature will be after the showcase, with Unto Us, a musical featuring songs about the birth of Christ, begins at 6 p.m. and The Nutcracker: Clara's Dream will follow. Tickets vary depending on showtimes and can be purchased on the City Ballet Theater's website.
It's a Wrap!! — Talking Horse Productions
When: 9 a.m. to 1 p.m. Dec. 3
Where: 210 Saint James St., Columbia
A team of gift wrappers from Columbia's community blackbox theater, Talking Horse Productions, will help residents with their gift wrapping needs.
Winter Wonderland Holiday Market
When: 10 a.m. to 5 p.m. Dec 4
Where: 2601 S. Providence Road, Columbia
As one of the largest holiday markets in Columbia, the Winter Wonderland Holiday Market features local artists, small businesses and artisans that will have booths for holiday shopping.
Lights of Love
Where: Roslyn Heights, Boonville
The Lights of Love tree lighting ceremony supports the Missouri Veterans Homes and Hospitals with donations.
Breakfast with Santa
When: 9:30 a.m. to 12 p.m. Dec. 4
Where: 22 N. Tenth St., Columbia
Celebrate the festive season with the whole family with a breakfast with Santa and an opportunity to decorate Christmas cookies with the kids. Families can also take family portraits at the event. Tickets can be purchased online, with prices varying from $0 to $20 depending on age.
Bright Lights Holiday Nights
When: 7 to 10:30 p.m. Dec. 7-18
Where: 550 Veterans United Drive, Columbia
The Bright Lights Holiday Nights drive-thru light show loops around the Jake Building and features lit up holiday decorations and light tunnels.
Deck The Columns
Where: Francis Quadrangle, Columbia
At Deck the Columns, attendees have the opportunity to take a festive Christmas selfie with Truman the Tiger in front of the columns at MU, have some hot chocolate on the quadrangle and help raise money for the Tiger Pantry. The event is free to the public.
Little Bethlehem — Interactive Nativity
Where: 3200 Chapel Hill Road, Columbia
The event features an outdoor interactive Nativity scene and offers indoor refreshments and caroling. The event is free to the public.
Festival of Trees
Where: 500 Highway OO, Hallsville
Enjoy a stroll through the winter wonderland put on by local nonprofits, organizations and businesses. Visitors can vote on their favorite booths and enjoy live entertainment, as well as purchase holiday treats and crafts.
Christmas at Pierpont
Where: Pierpont General Store, Columbia
At the event, residents can have pictures taken with Santa, Mrs. Claus and elves while enjoying holiday music and Christmas cookie decorating. The charity event asks guests to bring a wrapped present for their "Toys for Tots'' campaign.
White Christmas
When: 7:30 p.m. Friday and Saturday Dec. 9-16
Where: Macklanburg Playhouse 100 Willis Ave., Columbia
Tickets for the classic, uplifting holiday musical White Christmas are $20 and give residents the opportunity to listen to well known Christmas tunes, such as the title of the musical.
15th Annual Lighted Tractor Parade
Where: City Square, 1195 W. Singleton St., Centralia
Centralia's 15th annual lighted tractor parade showcases colorfully lit up tractors that drive through the town square. The parade is free to the public.
Cookies & Coco with Santa
Where: 2100 W. Broadway, Suite 102, Columbia
Pets and family can take free pictures with Santa and enjoy a cup of hot chocolate at the Columbia Real Estate office. The event is free.
Christmas Movie Night
When: 6-8:15 p.m. Dec. 22
Where: Forum Christian Church, 3900 Forum Blvd., Columbia
The Christmas themed movie night at Forum Christian Church gives attendees the opportunity to choose between the Grinch and the new movie It's Christmas Again. Popcorn, candy and more will be provided for snacks.
>>> ad: See the Best Amazon Deals of TODAY! <<<<
Originally Appeared Here