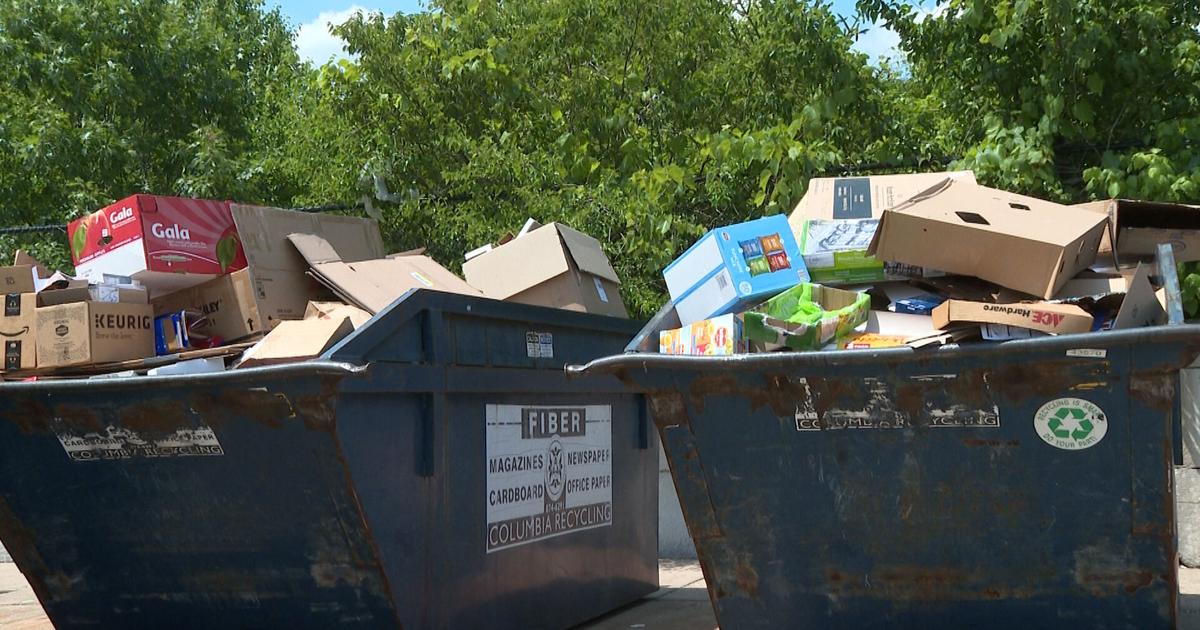 COLUMBIA – Members of LiUNA Local 955 hosted an Essential Workers Picnic at Shepard Boulevard Park Thursday night, as they continued their fight for higher wages for city employees. 
Thank you for reading this post, don't forget to subscribe!
LiUNA Local 955 represents about 230 service and maintenance workers for the city of Columbia, including public works, utilities and the airport. 
The group also gathered outside of City Hall on Wednesday in response to the annual State of the City address, where City Manager De'Carlon Seewood spoke about city employee wages. Although Seewood said he granted a mid-year pay increase of 3% for city workers, many feel this is not enough.
LiUNA Local 955 Union representative Andrew Hutchinson said the group is fighting for living wages and better working conditions. He said the main goal behind this is to stop the recent cuts of city services.
"For us, not only is this about getting the city to live up to its promise, it's about making sure city residents get the best quality of service possible," Hutchinson said. 
One of these recent cuts includes curbside recycling pickup, which was suspended on May 17. Columbia's Solid Waste department is stopping the service until at least June 20. According to Matt Nestor, spokesperson for Columbia Utilities, the Solid Waste department had 16 open positions as of May. 
Anyone looking to recycle must use one of Columbia's nine public drop-off sites in the meantime. Nestor said there are currently only two trucks maintaining these locations. Some residents using these drop-off sites said recycling bins have been overflowing since curbside pickup stopped, especially after Memorial Day weekend. 
According to the union, under the city's current wage offer proposed at the beginning of the May, residential solid waste and recycling workers would see average pay decreases of $5.82 an hour. He said wages like this one are the main reason workers are leaving. 
"Generally, people are quitting the city because the wages aren't enough, and because other employers are offering more in funds," Hutchinson said. 
Nestor declined to comment on these specific city pay rate proposals but said the city of Columbia is conducting a city-wide class and compensation study. 
"We have a consultant who's looked at positions across all departments," Nestor said. "[They've] looked at comparable positions in other utilities, other departments, other industries that are similar to what we do." 
Nestor previously said the department has faced these staffing shortages for almost a decade, but Hutchinson said it hasn't always been this way. 
Success! An email has been sent to with a link to confirm list signup.
Error! There was an error processing your request.
"The city used to be a place that you would wait years to get on and hope that you could get a spot in the city and get a well-paying job in the city, and now we're scrapping the bottom of the barrel," Hutchinson said. 
LiUNA Local 955 is proposing that the city not only attempt to get minimum pay rates up, but more importantly, focus on providing pay rates that will increase based on the number of years a worker has served. 
"These are folks who have been waiting for years, hoping for a better wage increase, hoping that their loyalty to the city, working 50, 60 hour weeks is going to be repaid," Hutchinson said. 
According to workers at the event, these staff shortages have impacted their personal lives. Jimmy Hart, a senior refuse collector, said he was hit by another trash truck while picking up recycling in 2019.
Although he has been off the job for the past few months, after having two neck surgeries as a result of his injury, he said Solid Waste workers in the department are upset because their workload has increased during this shortage. 
"In recycling, they doubled the work on us, picking up every two weeks, running two trucks," Hart said. "It's a pain in the butt."
He said as long the pay rates stay the same, he believes people will continue to leave. Hutchinson agreed. 
"They're [city workers] not asking to be millionaires, they're just asking for enough to take care of their families," Hutchinson said. 
According to Nestor, no decision has been made regarding if curbside recycling will resume June 20. 
"We're going to reevaluate it in the next couple weeks," Nestor said. "When June 20 comes around, we'll make a decision at that point." 
In the meantime, he said residents can help workers by putting their recyclables in the bins at drop-off centers, not on the ground. Additionally, he asked residents to break down their boxes to allow bins to hold more materials. 
>>> ad: See the Best Amazon Deals of TODAY! <<<<
Originally Appeared Here