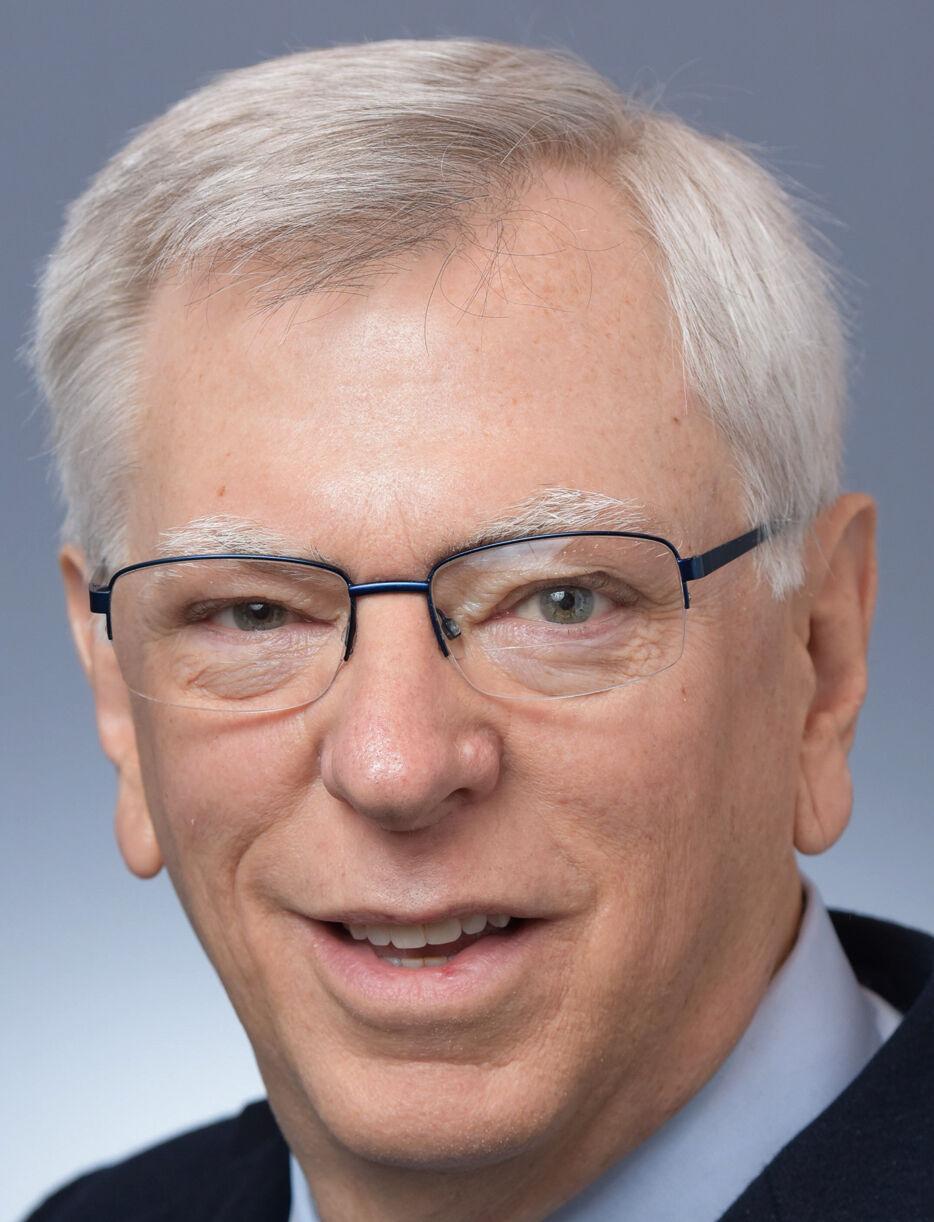 Southern Illinois University School of Dental Medicine (SIU SDM) faculty member Vince Rapini, DDS, and alumnus Ron Wilkerson, DMD, were honored at the Missouri Dental Association's (MDA) annual awards banquet on Friday, Nov. 5. The banquet was held during MDA's House of Delegates in Jefferson City, Mo.
Rapini, clinical assistant professor in the Department of Clinical Dentistry, was named the 2021 MDA Distinguished Service Award winner. The award is presented to a member with a long history of exemplary service and dedication to the dental profession and organized dentistry.
MDA cited Rapini's commitment and dedication to the dental profession and organized dentistry as evidenced by his 42 consecutive years of MDA membership, during which he has served numerous leadership roles.
Rapini is former president of the Greater St. Louis Dental Society and the MDA. He recently completed serving as first vice president of the American Dental Association (ADA), a term which directly coincided with the COVID-19 pandemic and shutdown.
"There were so many unknowns: how to treat patients in the new environment; procuring the proper PPE for dental offices; what new protocols needed to be followed in order to keep patients and dental staff safe," Rapini said. "There were so many issues we had never faced before, and we tackled them one by one. I am proud to have served not only the members of the American Dental Association, but also the dental profession as a whole and the public it serves during the crisis."
Within the SDM, Rapini is the chair of the dean's evaluation committee. Prior to this role in academia, he provided care in private practices in University City, Mo. and Webster Groves, Mo., from 1987-2017.  
Rapini earned his Doctor of Dental Surgery degree from the University of Missouri-Kansas City School of Dentistry in 1980. He is a life member of the ADA, MDA and the Greater St. Louis Dental Society. He is a fellow of the American College of Dentists, the Pierre Fauchard Academy and the International College of Dentists.  
Wilkerson, who earned his Doctor of Dental Medicine degree from the SDM in 2008, was honored with the 2021 MDA Executive Director Award of Excellence. The award is given at the direction of the current MDA executive director to acknowledge the effort of a member who goes above and beyond to be of service to the association and its members. Wilkerson is only the fifth dentist to receive the award since 2000.
Wilkerson served on the MDA board as both the new dentist committee representative and treasurer before taking his current position as legislative and regulatory committee (LRC) chair. As LRC chair, Wilkerson has been an integral part of the MDA team, assisting the executive director with an enormous amount of research, footwork and collaborative effort on a variety of issues this past year. Wilkerson owns St. James Dental Center in St. James, Mo.
>>> ad: See the Best Amazon Deals of TODAY! <<<<
Originally Appeared Here