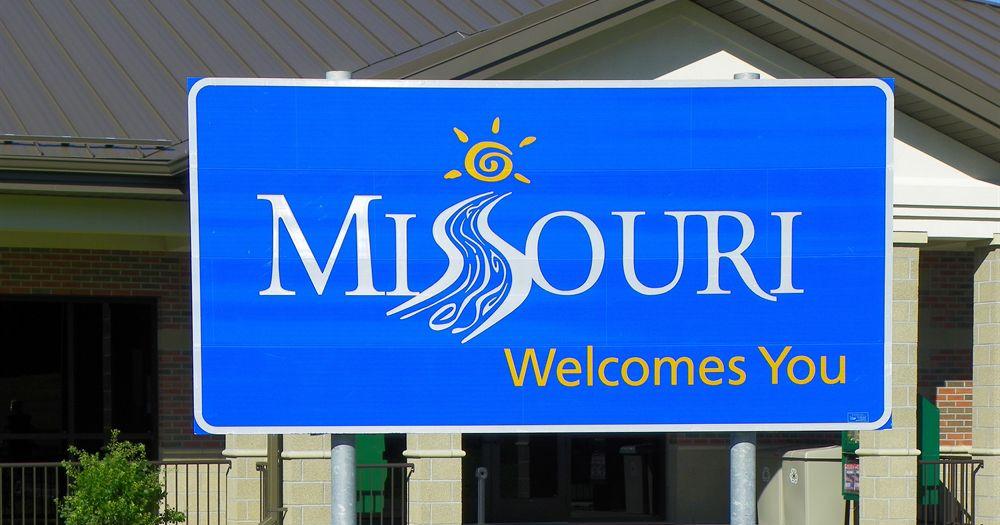 (Jefferson City, MO) — The latest monthly report from the Missouri State Auditor detailing the state government's use of federal stimulus dollars intended for COVID-19 response shows Missouri received $11.65 billion between April 2020 and October 2022. The most recent reports show Missouri's spending of federal assistance for October as well as expenditures since the state began receiving funding in April 2020. Through the end of that month, the state spent $6.39 billion in funding made available by the CARES Act and other federal programs, and $2.23 billion in American Rescue Plan funds. Most of the expenditures, to date, are for services through the state's Medicaid program and other programs receiving federal matching funds.(St. Louis, MO) — A Park Hills, St. Francois County, man pled guilty on Wednesday to his third child pornography offense and now faces 15 years in federal prison. .50-year-old James Brewer pled guilty to a felony charge of receiving child pornography. As part of the plea, Brewer acknowledged that he was also convicted of distributing the lewd materials in a 1997 case and possession of it in a 2008 case. He was sentenced to ten years in prison and lifetime term of supervised release in the 2008 case. One of the conditions of his release is that he is subject to a search when reasonable suspicion exists that he violated a condition of supervision. An unannounced home visit was conducted in March 2022. His sentencing is scheduled for March 14 and has an assessment of up to $35,000.(Came Girardeau, MO) — A man from Iron County, Southeast Missouri, was indicted on charges of starting fires in the Mark Twain National Forest and assaulting a law enforcement officer. 36-year-old Lucas Henson pled not guilty to the charges in U.S. District Court in Cape Girardeau on Wednesday. He was indicted on December 6 of charges of assaulting a law enforcement officer, arson, and being a felon in possession of a firearm. He is currently facing robbery, stealing a motor vehicle, and resisting arrest charges in New Madrid (mad-rid) Circuit Court related to the same indictment. Charging documents say he set three fires in Butler and Wayne Counties that damaged up to eight acres of National Forest land and aimed a crossbow at a Forest Service officer.
(Jefferson City, MO) — The Missouri Secretary of State's Office is looking for residents with photographs documenting the state's history to submit them to the Missouri State Archives' Bicentennial Photograph Collection. In commemoration of the 200th anniversary as a state, the Missouri State Archives launched a public photograph drive on the day of the anniversary, August 10, 2021. Members of the public are encouraged to submit photographs of historic significance of culture, events, people, and places in order to help preserve and expand Missouri's photographic history. The final day to submit photographs for consideration is December 31st through the Secretary of State's office.(Washington, D.C.) — Missouri Congresswoman Ann Wagner introduced the S-E-C Regulatory Accountability Act, which is a piece of legislation designed to protect retail investors from rulemakings considered arbitrary and unnecessary. It would require the S-E-C to identify the problem a proposed regulation is seeking to address and conduct a cost-benefit analysis of the rulemaking. It also must issue, for notice and comment, a proposal to amend or rescind the regulation or publish a notice that no action will be taken on the regulation.(Jefferson City, MO) — An unidentified woman is $300,000 richer after purchasing a "Holiday Gold" scratch off lottery ticket containing the game's top prize. She purchased it at the Convenient Road Mart in Jefferson City after winning $20 on another game and using that money to purchase the winning ticket. After uncovering the prize, she was shocked and excited by the amount. She tells the Missouri Lottery that she wants to use the winnings to travel and to give back to those who need it.
Thank you for reading kmaland.comAt KMA, we attempt to be accurate in our reporting. If you see a typo or mistake in a story, please contact us by emailing kmaradio@kmaland.com.
>>> ad: See the Best Amazon Deals of TODAY! <<<<
Originally Appeared Here