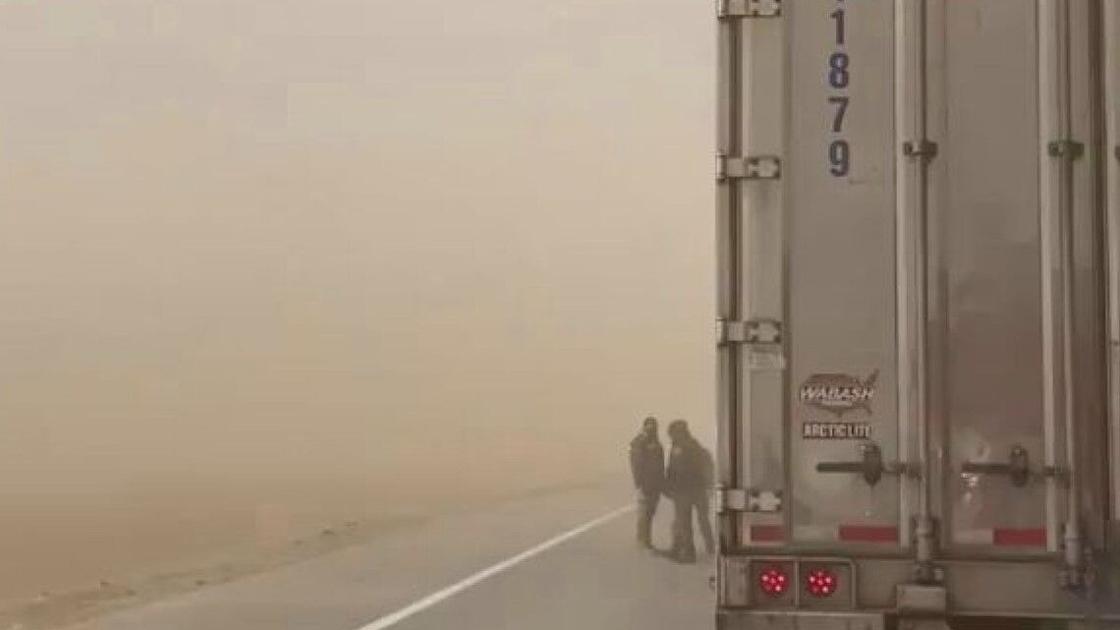 The Colorado State Patrol closed both directions on Interstate 70 between Aurora and the Kansas border because of a dust storm caused by high winds and multiple accidents.
Gusts of up to 100 km / h were recorded on the eastern plains, blowing debris and dust into the air and making conditions "almost impossible to see," said Gary Cutler of the CSP.
At least one person was killed and up to 15 others injured in a multiple vehicle accident near Hugo that was closed on Air Park Road east of E-470.
Due to the treacherous conditions, Cutler said CSP did not know how many accidents had happened.
"Conditions are so bad that our soldiers and emergency personnel are really hammered to get as much under control as possible," said Cutler.
Wind speeds over the eastern plains were expected to remain at 40 to 50 mph with gusts of up to 70 mph by early evening, said Robert Joopmeiners, a meteorologist for the National Weather Service in Boulder.
CONNECTED:
Weekend weather forecast around Colorado