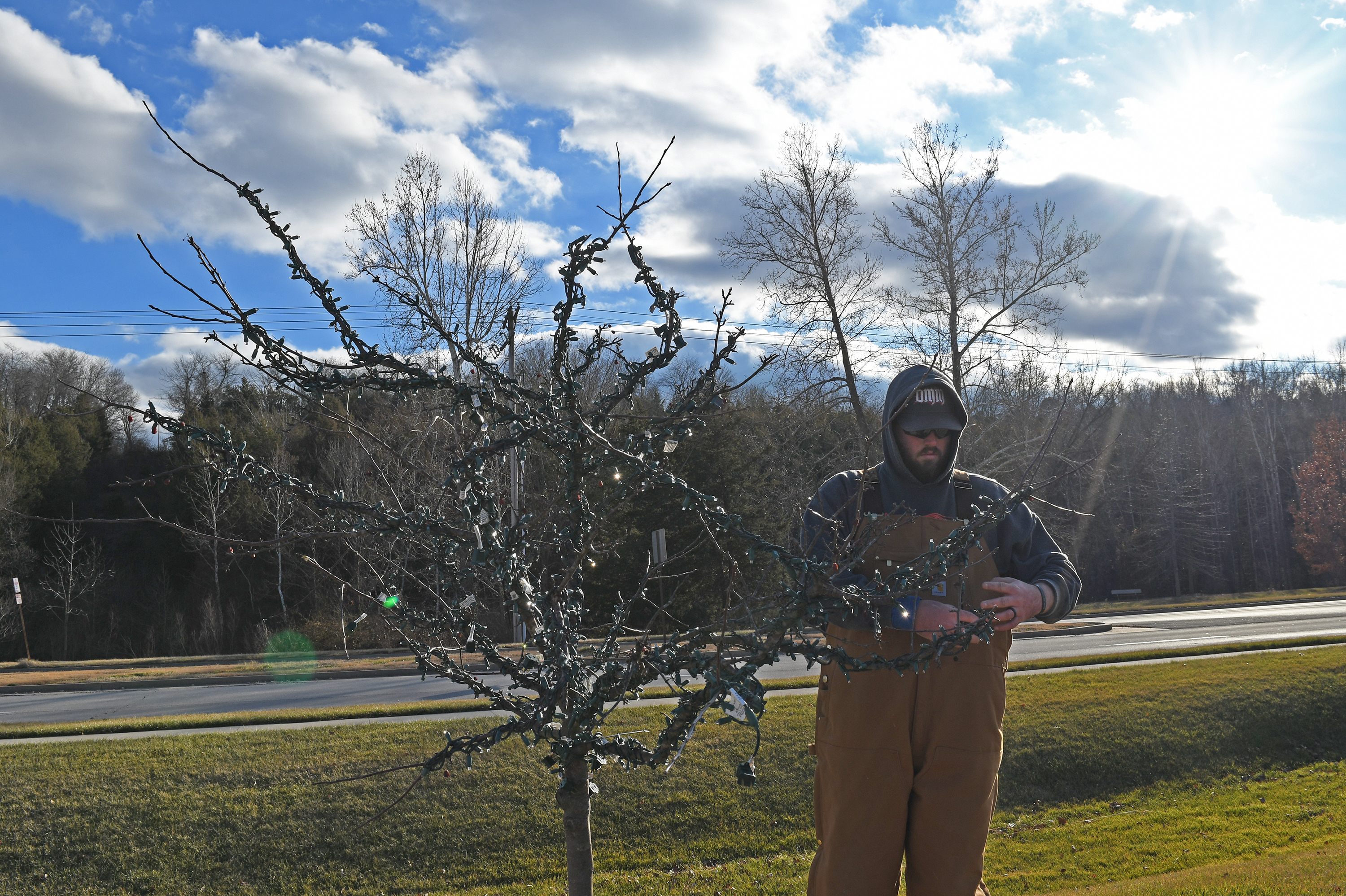 River Region Credit Union launched a new tradition this holiday season with a Christmas light display that brought in thousands of dollars for local non-profits.
The display, a collaboration with WestCo Grounds Maintenance, featured a 32-foot tall tree and a 200-foot long drive-through tunnel at River Region's Edgewood location. It welcomed guests every Thursday through Sunday between the last week of November and New Year's Day, with some weather-related interruptions. In addition to the smiles and wonder in the cars that lined up to drive through it, the inaugural display raised funds for local charities.
The bank donated money to a different local charity each time a car drove through, also allowing guests to make their own donations. The event brought in a total of $11,145 from 3,398 visitors, according to Dana Alderman, director of business development.
"We considered it to have been a big success," Alderman said. "There were little hiccups with the weather, but we offered a free display with the option to donate and brought in a lot of money for important local charities."
Funds went toward the Special Learning Center, River Oak Christian Academy, Jefferson City Animal Shelter, Boys and Girls Club of Jefferson City and St. Joseph Cathedral School.
The complete setup featured five trees in total, including the 32-footer which measured 20 feet in diameter and was adorned with around 24,000 bulbs. The display also featured two 20-foot and two 12-foot tall trees.
"We've got homes and other businesses that have, you know, the basic lights and the basic light display, but nothing of this caliber," WestCo Ground Maintenance CEO Mike West said previously.
That was the exact reason the Jefferson City business was chosen to handle the project.
"They asked several different local contractors to provide this service and, you know, we were chosen mainly because of our experience and our size to be able to handle a project like this," West said.
With a successful first try behind them, Alderman said fans of the display should expect an even more impressive offering next year.
"We're absolutely looking forward to doing this again and adding onto it," she said. "This was sort of our 'live and learn' year with it, figuring out how to map the trees and traffic patterns and how everything works, and we're going to be even better next year. We learned a lot, and we're going to be even bigger next year."
>>> ad: See the Best Amazon Deals of TODAY! <<<<
Originally Appeared Here