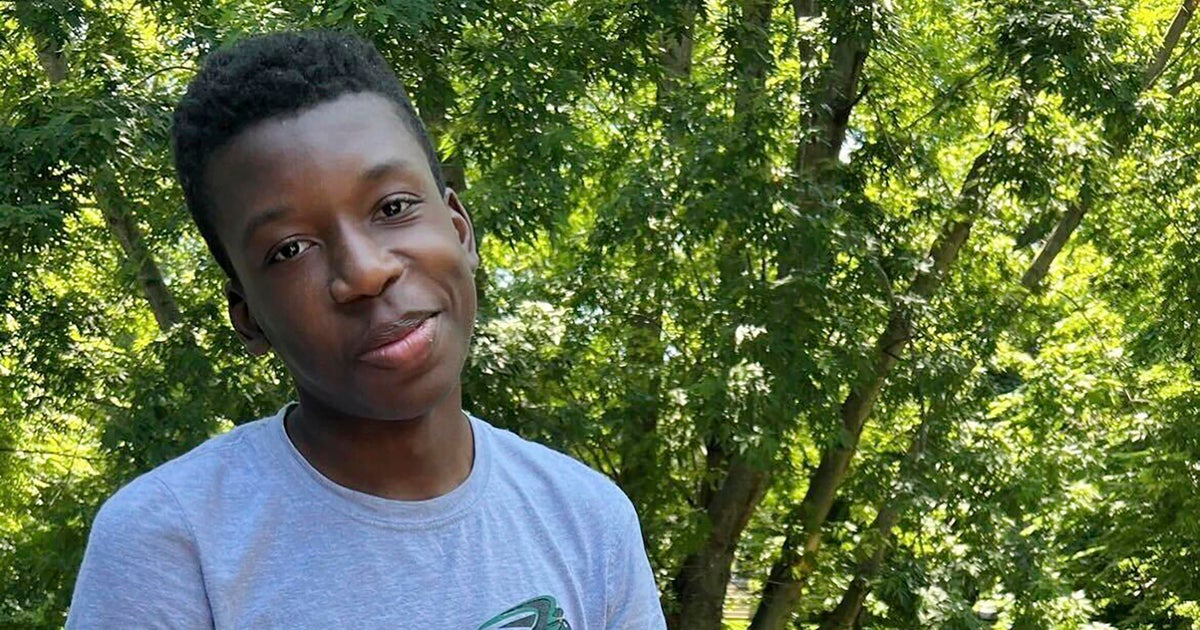 Prosecutors in Kansas City, Missouri, have filed felony charges against the homeowner accused of shooting Ralph Yarl, a Black teenager who was shot when he went to the wrong house to pick up his siblings last week.
Thank you for reading this post, don't forget to subscribe!
A mugshot of Andrew Lester from April 13.
Kansas City Missouri Police Department
At a news conference Monday evening, Clay County Prosecutor Zachary Thompson announced two felony charges against the suspect, Andrew D. Lester, whom he described as a White man who is 85 years old. Charging documents, however, indicated Lester was 84. The charges are one count of assault in the first degree, with a potential punishment of up to life in prison, and one count of armed criminal action. 
"My heart goes out to the child and family involved in this case," Thompson said. He said the victim was shot twice, struck in the head and arm. 
Click here to view related media.
click to expand
"The probable cause statement indicates the rounds were fired through a glass door," Thompson said, adding that it also indicated "the victim in the case did not cross the threshold."
He also said, "As the prosecutor of Clay County, I can tell you there was a racial component to the case," though he did not elaborate. 
Thompson said the suspect was not yet in custody but a warrant had been issued for his arrest, with bond set at $200,000.

Prosecutor announces felony charges against homeowner in shooting of Ralph Yarl
A short time before the announcement, Kansas City police said a case file had been submitted to the Clay County Prosecutors Office "for their review and determination of charges" in the matter.
"Our office worked closely with the Kansas City Police Department on this case, and we would not be here today but for their hard work," Thompson said. "We understand how frustrating this has been, but I can assure you the criminal justice system is working and will continue to work."
The shooting prompted protests in Kansas City and a growing outcry on social media, where lawmakers, activists and celebrities called attention to the case. 
Yarl, who is 16 years old, was seriously injured in the shooting Thursday night. Yarl's father tells CBS Kansas City affiliate KCTV that the teen has now been released from the hospital and is recovering at home.
This photo provided by Ben Crump Law shows Ralph Yarl, the teenager shot by a homeowner in Kansas City, Mo. 
/ AP
Yarl was meant to pick up his brothers from a friend's house on 115th Terrace, but he ended up ringing the doorbell at a home on 115th Street instead, Faith Spoonmore, the teen's aunt, wrote online.
She said a man opened the door, saw Yarl and shot him in the head, and when Yarl fell to the ground, the man shot him again. Yarl got up and ran from the property, but he had to ask at three different homes before someone helped him, Spoonmore wrote.
Kansas City police said they responded at around 10 p.m.
Police Chief Stacey Graves said Sunday that the homeowner was taken into custody Thursday and placed on a 24-hour hold, but was then released, in consultation with the county prosecutor's office, while the investigation continued. 
Civil rights attorney Ben Crump, who represents Yarl's family, issued a statement Monday evening saying the family had spoken with President Biden.
"Moments after the family got off the phone with President Biden, who offered his prayers for Ralph's recovery and for justice, we learned that the prosecutor will be charging the man who is responsible for the deplorable shooting of this innocent boy. Gun violence against unarmed Black individuals must stop. Our children should feel safe, not as though they are being hunted," Crump said. "While this is certainly a step in the right direction, we will continue to fight for Ralph as he works towards a full recovery."
The Associated Press contributed reporting.
Trending News
>>> ad: See the Best Amazon Deals of TODAY! <<<<
Originally Appeared Here