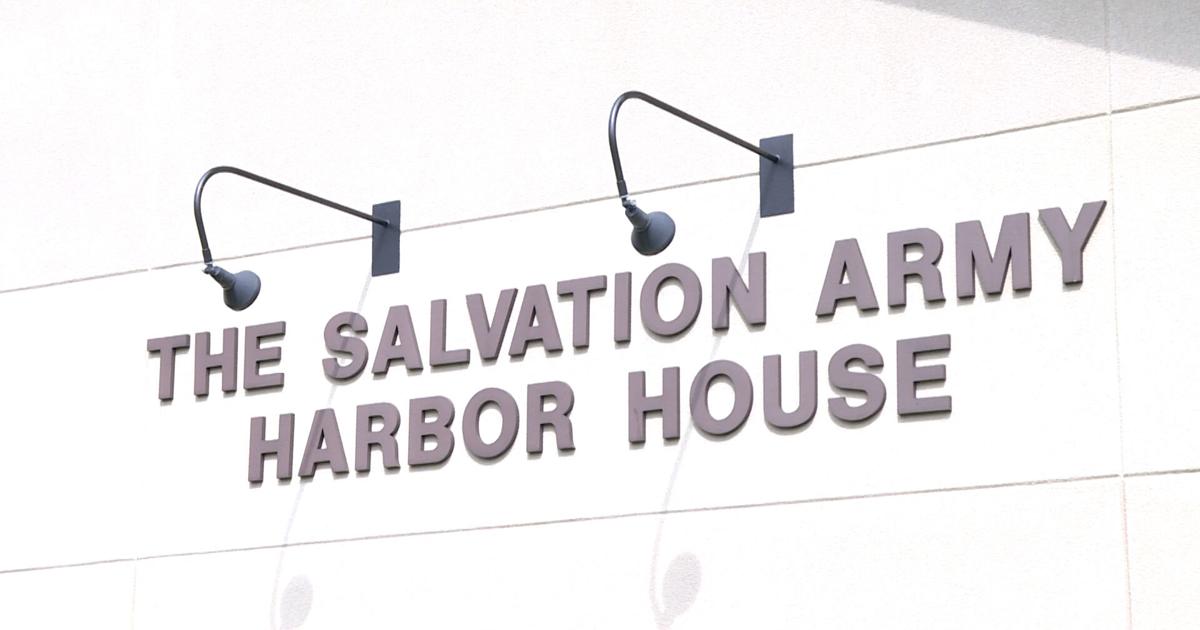 COLUMBIA — The Salvation Army Columbia is experiencing an increase in demand for its social aid services, including shelter at its Harbor House facility.
Thank you for reading this post, don't forget to subscribe!
The capacity at Harbor House has returned to its pre-pandemic number of 61 beds available for temporary housing. Sean Spence, director of community relations, said the facility has been close to meeting its capacity limits this week after residents of an encampment near the Interstate 70 and Highway 63 connector were evicted.
"Right now, most of the beds are filled," Spence said. "And certainly, with the closing of the camp sites here in Columbia, we've added some folks from those areas."
Harbor House, located at 602 N. Ann St., is the only 24-hour shelter in Columbia that serves women, men and families, and provides family units. The emergency shelter's intake is based on a first-come, first-served basis at 8 a.m. every day of the week except Sunday. An ID and an intake application are required.
Spence said the volunteers he works alongside are doing their best to meet a growing need for assistance as Columbia continues to grow.
"It's awfully hard though," Spence said. "There's so many more people who need beds than the number we actually have, so it's always going to be a tough fight for us." 
He added that the Salvation Army's cooperation with other social service organizations is crucial in meeting the total need of mid-Missouri residents, not only helping them with and out of homelessness, but also in providing long-term solutions like job placement.
"We have a lot of informal communications, so we do our best to keep up, especially with the Voluntary Action Center, Love Columbia, Central Missouri Community Action," Spence said. "We do a lot of things, just trying to keep up with each other and fill up the gaps for each other where we can."
Success! An email has been sent to with a link to confirm list signup.
Error! There was an error processing your request.
At its meeting Monday, the Columbia City Council will vote on the addition of a new employee position at the Columbia/Boone County Public Health and Human Services. The new role would "assist with addressing the issue of homelessness," according to the agenda. 
The vote comes as the city is working with the VAC and the Food Bank for Central and Northeast Missouri to open a 24-hour, 365-days-a-year emergency "Opportunity Campus" on East Business Loop. It would provide "safe temporary shelter, transitional housing, affordable housing, meals, basic daily needs and wrap-around services to lift people up and out of homelessness."
Spence said there's a variety of people who are currently requesting Salvation Army services, some of whom were affected by the removal of encampments across Columbia.
"There are people who might've been living in the shelter 10 years ago, or two years ago, or other people who are there eating our food," Spence said. "We serve lunch every day, and there are all kinds of folks who aren't staying in the shelter. Maybe they're staying in the camp sites, maybe they're just people who can't afford lunch, and so they come to us and it helps them alleviate their cost needs and helps them survive. We work with all of these folks in a pretty direct way."
Spence said many organizations, including CoMo Mobile Aid, have developed strong relationships with the people they assist and understand their individual needs.
"The best thing, honestly, is to support these organizations filled with professionals, filled with experts, filled with people who are working on these issues all day, every day."
For more information on the Salvation Army's services, visit its website.
>>> ad: See the Best Amazon Deals of TODAY! <<<<
Originally Appeared Here