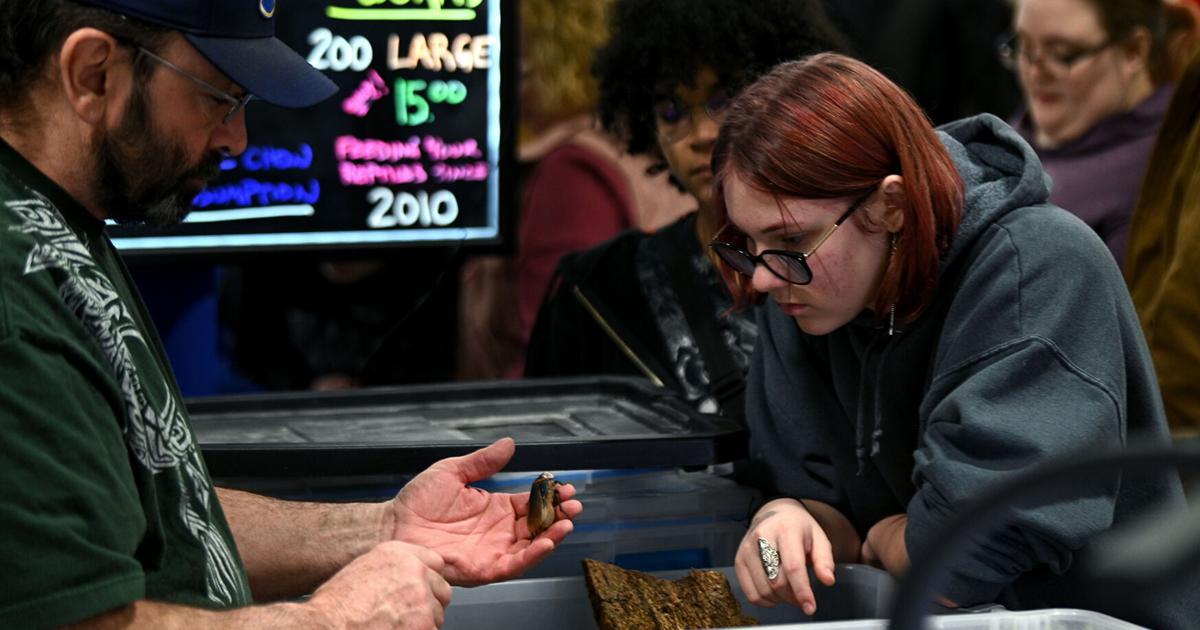 On Sunday morning numerous vendors set up tables inside the Knights of Columbus Hall that featured an arrangement of reptiles, exotic mammals and amphibians. The room was filled with people walking around holding snakes, hedgehogs, geckos and more.
Show Me Reptile Show is an exotic animal show where vendors can sell their animals and people can come to learn, experience, or possibly take home a new pet.
Mike Cull, left, shows a cockroach to eighth grader El Dobkins on Sunday at the Knights of Columbus building in Columbia. Dobkins, a student at Jefferson Middle School, said they came with their teachers to find new animals for their class zoo.

Nevin Dubinski
Show Me Snakes is the company that sets up the events. Cody Shaffer is part of the Show Me team and said he has been traveling all around the nation running events.
"We take time doing extensive background checks on the vendors, making sure they all are licensed properly," said Shaffer.
According to their website, Show Me Snakes was created as a way to bring people together and allow people to share their knowledge about exotics and their love for abnormal pets.
Lynsie Burgtorf, a vendor that breeds sugar gliders, started her own business about four years ago called Lucky You Gliders after doing more research on the animals.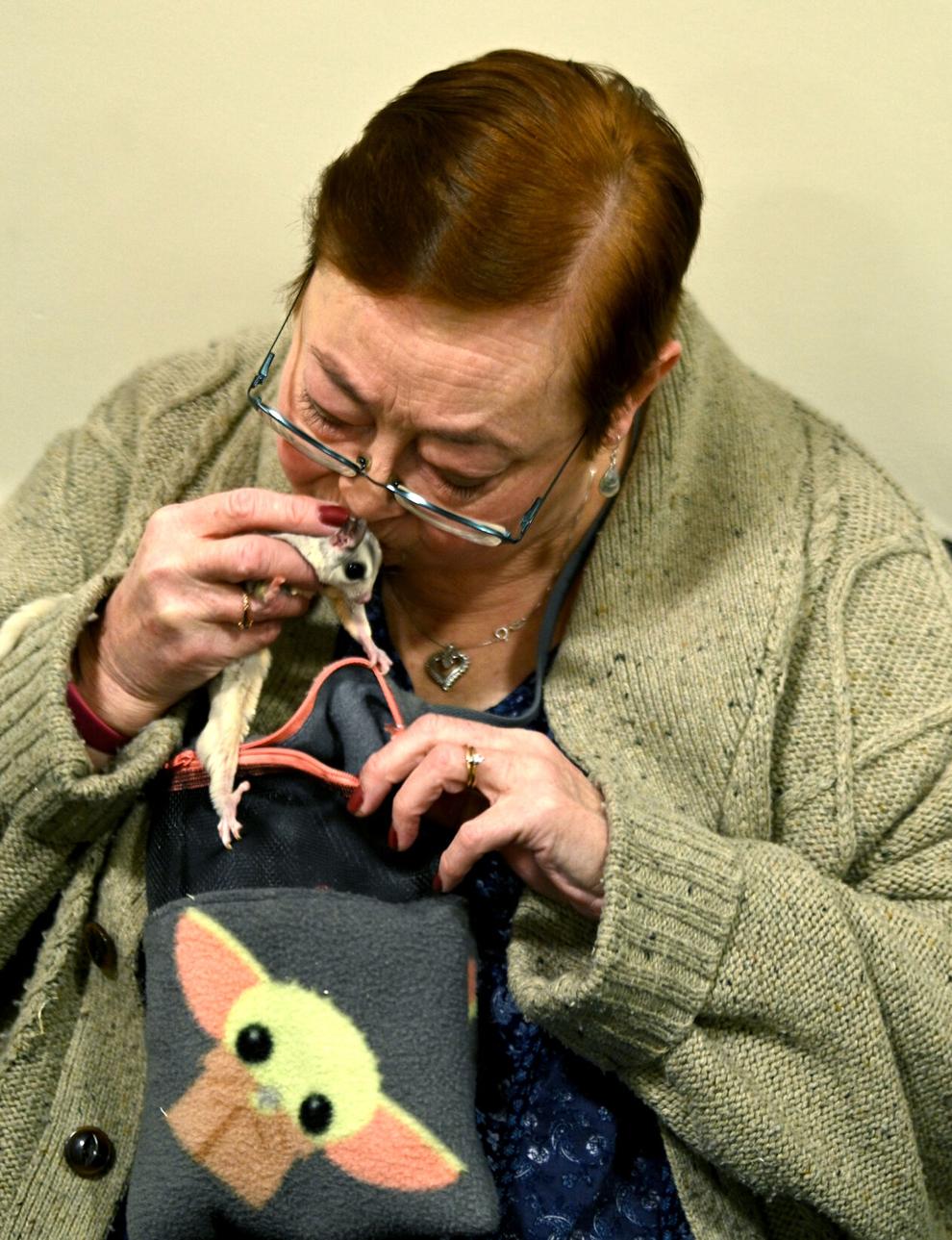 Beth Manly of Manly's Sugar Gliders & Supplies kisses her sugar glider Sebastian on Sunday at the Knights of Columbus building in Columbia. According to Manly, the lifespan of a sugar glider can be as high as 16. Sebastian is 4 years old. 

Nevin Dubinski
"I usually buy a pair from other breeders and also breed my own," said Burgtorf.
Burgtorf said she does extensive background checks on possible buyers to ensure the animals are going to a loving, pet-friendly house.
Most of the vendors at the show said they try to sell their animals to people who are buying them to keep as pets. The vendors said they do background checks on buyers and send them home with knowledge of how to take care of their animals.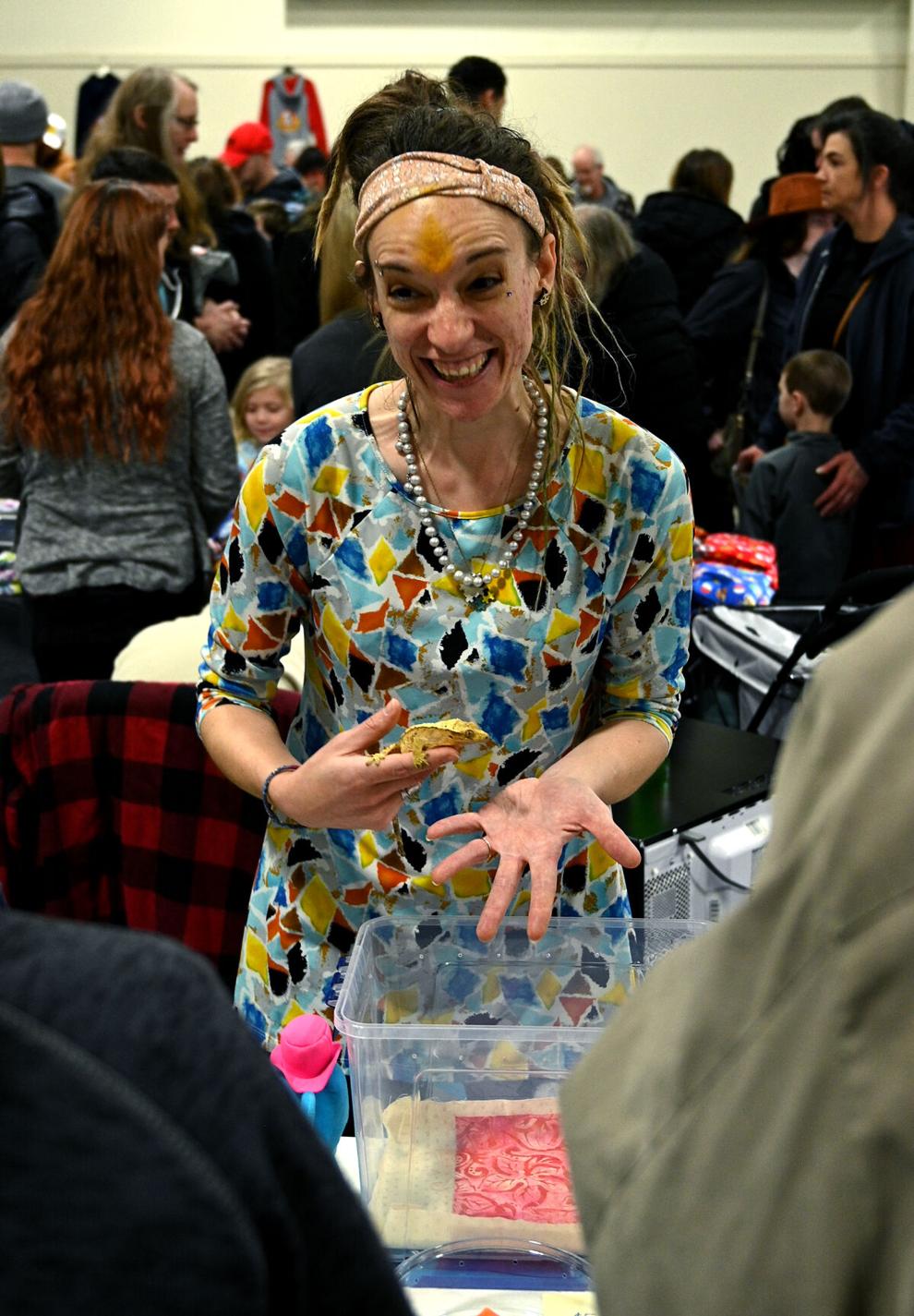 Jen Schurfeld of Jeni's Odds Pets explains her care routine to customers on Sunday at the Knights of Columbus building in Columbia. "I like to socialize my animals before bringing them to market," said Schurfeld. "All my animals are ready to be pets when I bring them here."

Nevin Dubinski
Sara Harris said she is an avid reptile lover and has been going to reptile shows for over a decade all over Missouri. She already owns four geckos and two bearded dragons. Harris found two more geckos to add to her reptile family. 
Other than exotic animals for sale, people could purchase food for their pets, reptile-themed memorabilia and toys for their animals.
The next show will be June 11 at the Knights of Columbus Hall, 2525 N. Stadium Blvd., according to their website.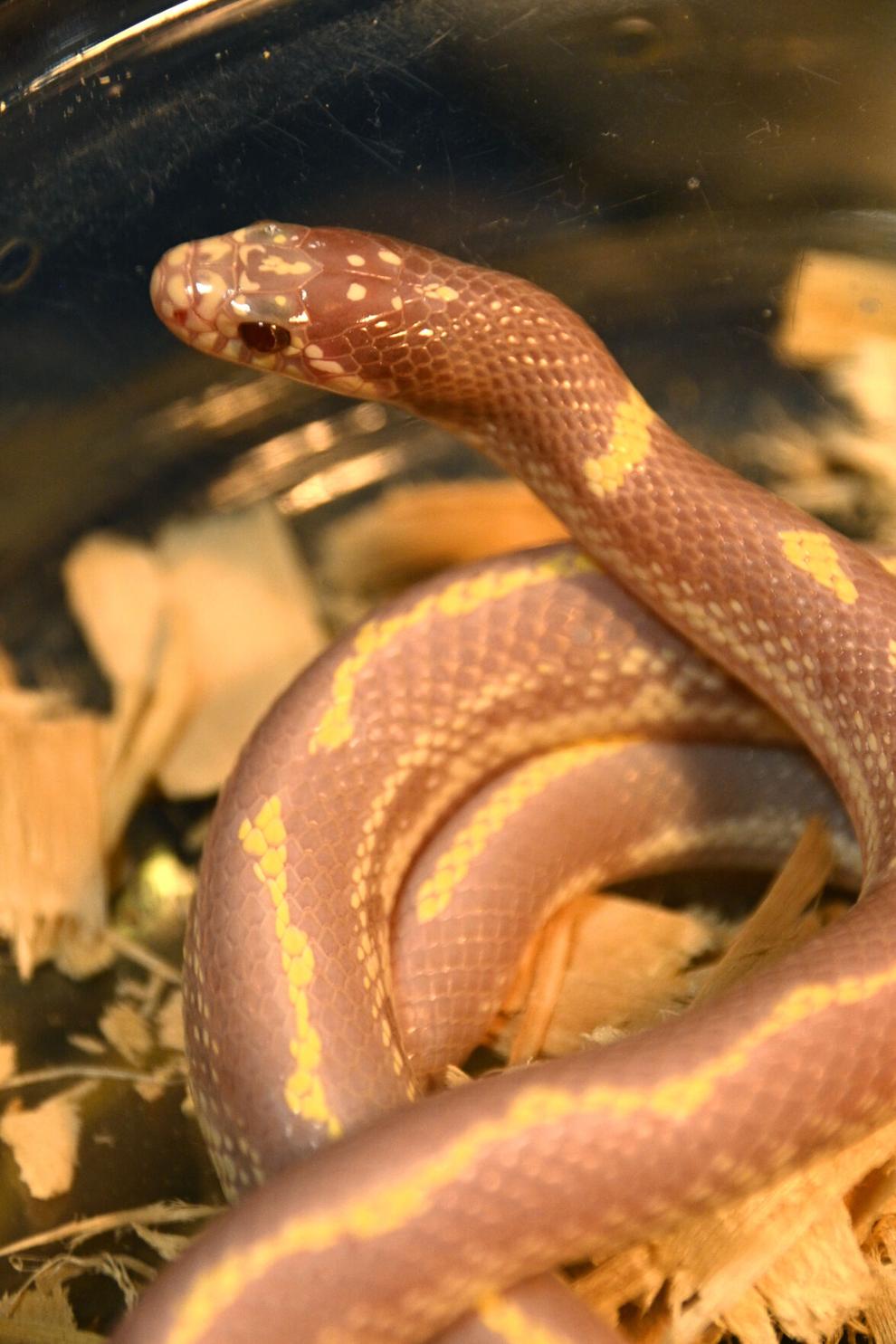 A Corn snake sits in its case on Sunday at the Knights of Columbus building in Columbia. The event featured a wide variety of exotic pets, including birds, mammals, reptiles and insects.

Nevin Dubinski
>>> ad: See the Best Amazon Deals of TODAY! <<<<
Originally Appeared Here