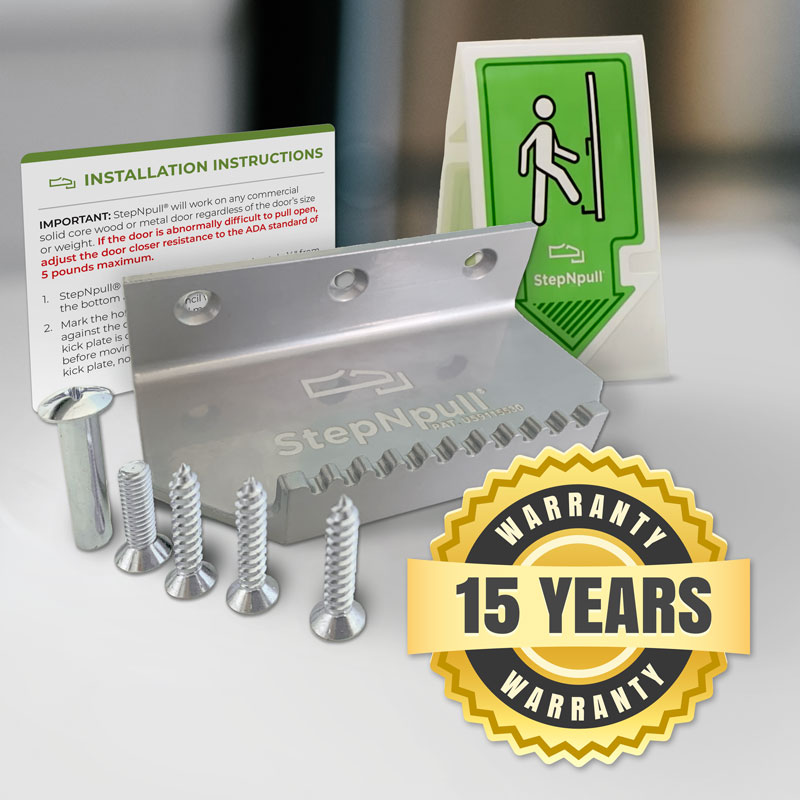 A Springfield based company has landed a six figure deal after appearing on the ABC show "Shark Tank."
StepNpull, the Springfield Missouri-based manufacturer of market-leading foot-operated door openers, landed the deal on Friday's episode.
Mike Sewell entered the "Shark Tank" on behalf of his two business partners Ron Ely and Kelly Coddington.
During the show, a bidding war broke out.
StepNpull walked away with a $300,000 investment from the show.
Co-Founder and CEO Mike Sewell says sales have spiked during the COVID-19 pandemic.
"We are beyond excited to partner with Kevin O'Leary and his team, we have believed in our vision for over 13 years and we think the decision to work with Mr. Wonderful will help us take StepNpull to the next level," said Sewell. 
StepNpull was founded in 2007 by Mike Sewell, Ron Ely and Kelly Coddington, who previously worked together in the telecommunications industry.
The company is headquartered in Springfield and has manufacturing facilities and distribution partnerships around the world.
On Friday, a bidding war broke out over StepNpull on ABC's "Shark Tank"
Posted by StepNpull on Monday, April 5, 2021