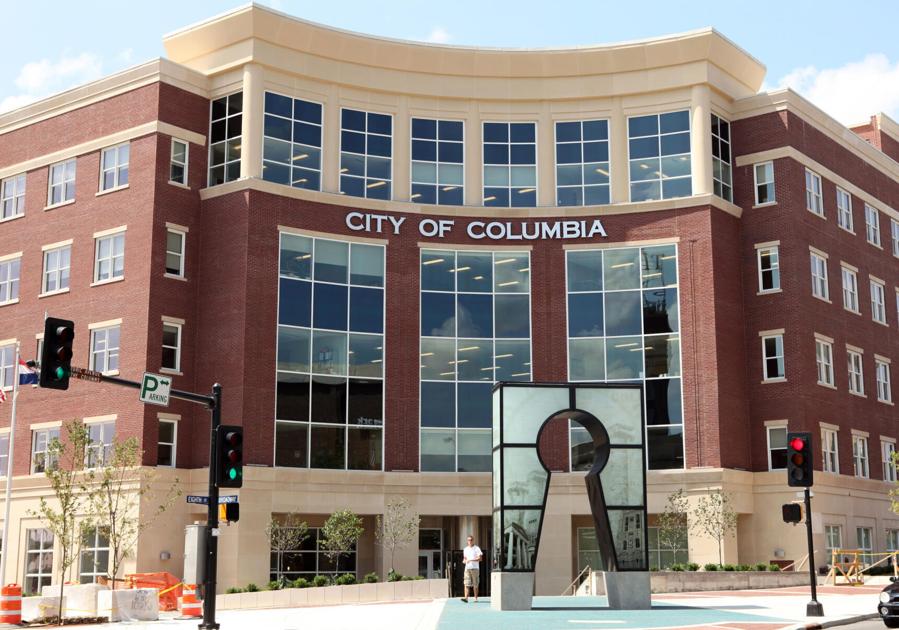 COLUMBIA – A big factor affecting many services the City of Columbia has to offer will be announced Thursday.
City Manager John Glascock will deliver the annual budget message for the 2022 fiscal year Thursday at noon in the City Council Chambers. 
The proposed budget will cover the time period from Oct. 1, 2021 to Sept. 20, 2022. Each year, the budget proposal is the first step taken in the process of allocating funds to different services the city provides like road maintenance, healthcare and public works. 
Sydney Olsen, the city's public information officer, said the budget can also impact staffing throughout the city. And factors like the pandemic affect the need to analyze the financial resources given to certain fields of work each year. 
"If we allocate more money for things like our health department, we can increase staffing so that they can work to combat the pandemic we're still in," Olsen said. "And educate people on the importance of vaccines while still providing those regular services that our citizens expect them to."
One part of this year's proposed budget that Olsen said is different from previous years, is staffing within several city departments.
"We're starting to bring back some positions and areas that we need. And we're not proposing any cuts to staff this year," Olsen said. "So that's one big difference after what was a really tough financial year last year."
Last year, Glascock cut nearly 80 city positions after the budget took a hit from pandemic-related causes. This year, Olsen said the city is looking to add back over 30 positions.
"Some of those positions are going to those things that our residents have said year after year that they want to prioritize," Olsen said. "Things like streets and public safety. So we have several positions being added to the police department, the fire department and the health department."
The city is also actively conducting a nationwide search for a new city manager, as Glascock plans to retire in January. Olsen said the city hopes to appoint a new city manager before Glascock officially leaves, to make the transition easier. 
Success! An email has been sent to with a link to confirm list signup.
Error! There was an error processing your request.
Community members are encouraged to attend Glascock's annual budget message and have three different opportunities to provide input on the proposed budget. The opportunity to make public comments will be available during the Aug. 16, Sept. 7 and Sept. 20 City Council meetings. 
Olsen said giving the public opportunities to comment on the budget proposal is crucial to the budget development process. 
"It's really our responsibility to be transparent and allow them to see that budget," Olsen said. "And that proposed budget allows them to provide feedback on what they think is important to them."
Olsen also said community involvement in this process is important because part of the city's budget comes from community taxpayer dollars. 
"It's really important for us to be transparent on what we're doing, to provide the best services possible, but also to be clear about how that money is being used and why it costs what it does," Olsen said. 
According to a press release, copies of the proposed budget will be available to view beginning Thursday at City Hall. 
The proposed budget will be introduced at the Aug. 2 City Council meeting. The council will then hold a work session Aug. 19 where city staff will answer questions the council may have and potentially make adjustments to the budget. The public is also invited to attend this session.
City Council will vote on the budget proposal at its Sept. 20 meeting.
KOMU 8 will stream the meeting on its KOMU 8 News app, apps on Roku, Apple TV, Android TV and Amazon Fire, and on KOMU.com.
[ad_2]
Originally Appeared Here