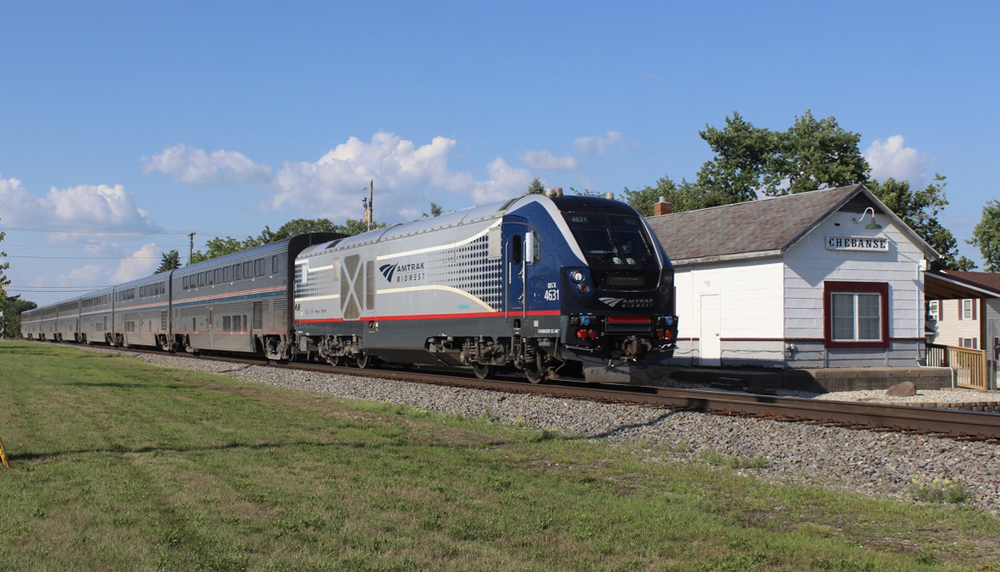 Thank you for reading this post, don't forget to subscribe!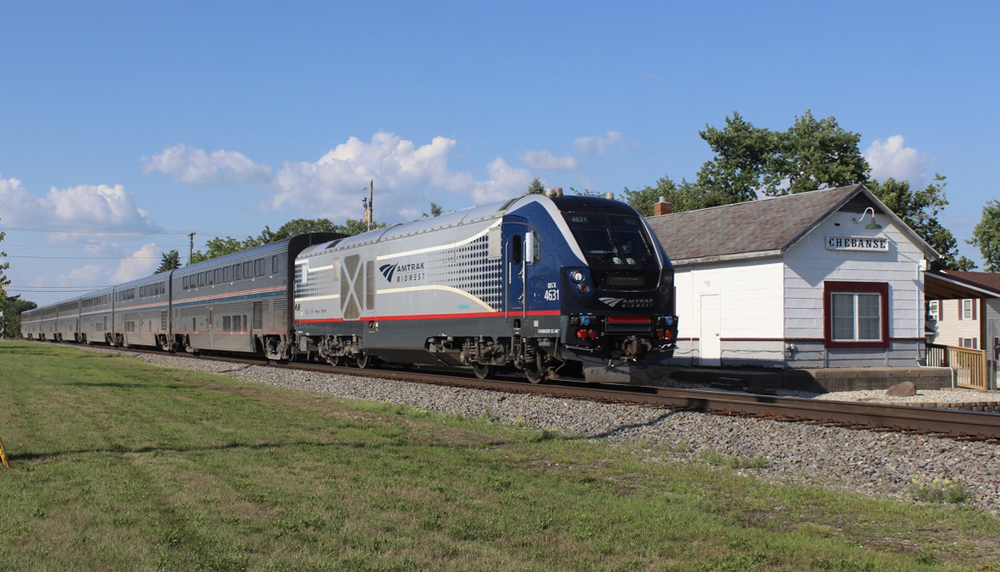 ---
First of two parts
EFFINGHAM, Ill, —What happens when electrical current connected with signal systems doesn't reliably travel from one rail to another when a train passes? Dispatchers "lose" the train — it disappears from their screens — and warning lights don't flash or gates don't lower at highway crossings as the train approaches.
The phenomenon is called "loss of shunt." As rail safety issues go, this is one of the most serious anomalies railroads face. What is perplexing is that it may occasionally occur anywhere.
If it happens repeatedly on the same route — usually where fast passenger trains are involved — a host railroad can impose requirements to mitigate the consequences should a loss of shunt event take place. These may include setting an "axle count," a minimum number of passenger cars plus the locomotive for each train; mandating the type of equipment used and its corresponding weight; reducing maximum allowable speeds; or any combination of these, based on evidence showing what has successfully prevented the issue from surfacing.
In mid-August, the latest installment of an ongoing series of tests was staged out of Canadian National's Effingham yard in southern Illinois. The sessions, attempting to seek a permanent solution for locations where loss-of-shunt issues are ongoing, were attended by participants from CN; Amtrak; the Federal Railroad Administration; the Illinois and California transportation departments, and equipment vendors. More testing is set for September.
Loss of shunt was initially detected on some lines in the early 1950s when railroads first deployed relatively lightweight Budd Rail Diesel Cars. More recent concerns and remediation protocols date from the reinstatement in 2009 by Canadian National of a 60-mph "temporary" speed restriction for all trains with 30 axles or less. It had been imposed on CN's ex-Grand Trunk Western Flint Subdivision in 2004 after a highway warning device failed to activate.
Since then, a number of Amtrak routes have been impacted by railroad-imposed requirements. Trains News Wire sources have provided the information in the table below, although a comprehensive list of routes and exact restrictions awaits confirmation:

For more than a decade, Canadian National has required a minimum number of axles on the Chicago-Carbondale route, which also hosts the City of New Orleans. The City has operated with Superliner sleepers, diners, Sightseer lounges, and coaches since 1994, but up until sometime in 2020, Amtrak was able to utilize single-level Amfleet and Horizon coaches on the two Illinois-supported trains.
To meet CN's axle-count requirements, heritage baggage cars and unoccupied dining cars were added. After that equipment was decommissioned, Viewliner II baggage cars filled out the consists. This is still the case in Missouri, where Missouri River Runner round trips from Kansas City, Mo., to St. Louis and Chicago over Union Pacific's Sedalia and Jefferson City Subdivisions operate with baggage cars or unoccupied coaches and cafes. Yet there are no similar requirements on UP's recently upgraded 110-mph route in Illinois. On California's San Joaquins, an unoccupied Comet coach is often added between bilevel California Cars and the locomotive.
This non-revenue producing equipment adds to the cost of providing service for Amtrak and each state. However, CN's edict requiring seven Superliners on the Chicago-Carbondale route is the most consequential. The railroad contends that only the heavier cars (151,000 to 174,000 pounds each) ensure proper shunt.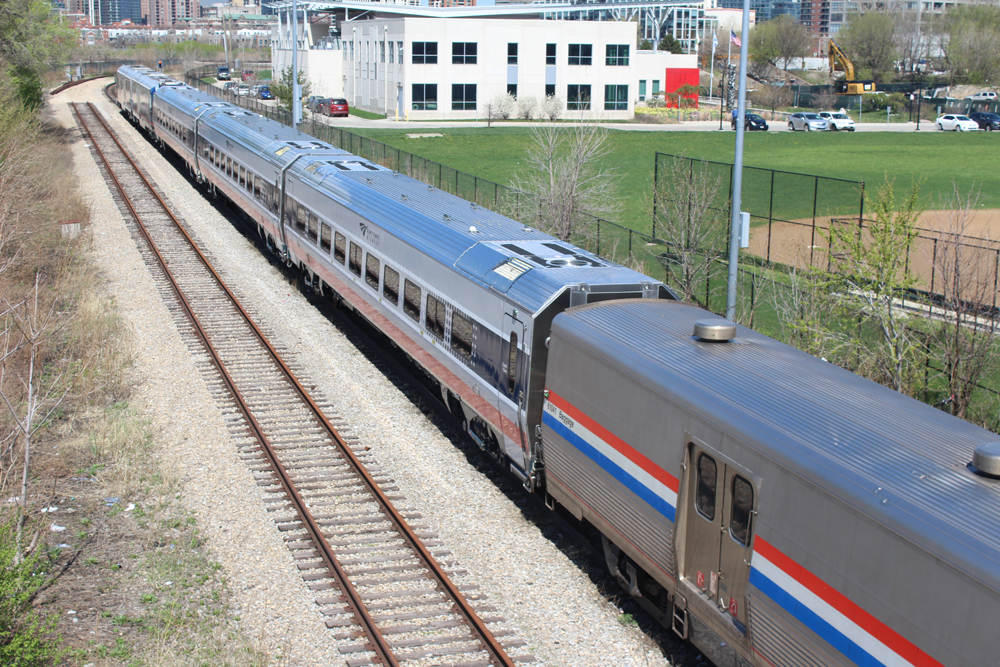 Given the fact that safety is always paramount, CN has invested heavily in shunt monitoring equipment. The railroad says empirical findings have consistently shown that the wheels of a Charger or P42 locomotive plus seven single-level Amfleet, Horizon, or Venture coaches (weighing 106,000 to 119,000 pounds) do not reliably provide a path for signal current to flow between the rails.
As a result, capacity on Amtrak's intercity network has been adversely affected while a rotating collection of 14 sleeping, dining, lounge, and coach cars have been tied up on the two Illinois daytime round trips. Virtually every Superliner-equipped long-distance train, except the City of New Orleans, experiences near-daily sellouts.
Why one route encounters erratic shunt issues and others don't remains unexplained.
Canadian National doesn't have a Superliners-only requirement on its Joliet Subdivision out of Chicago or the Holly Subdivision used by Michigan's Wolverines between downtown Detroit and Pontiac, Mich.
But the railroad has been actively leading a National Shunt Committee task force to find solutions. About every two weeks, CN hosts an online meeting involving participants from the FRA, Amtrak, state transportation departments, signal system vendors, hardware manufacturers, and host railroads to discuss testing ideas, data, and results where loss of shunt occurs.
That's what the August tests along the Illini-Saluki corridor at Effingham were all about.
Wednesday: Part 2 of this report discusses findings to date.
>>> ad: See the Best Amazon Deals of TODAY! <<<<
Originally Appeared Here