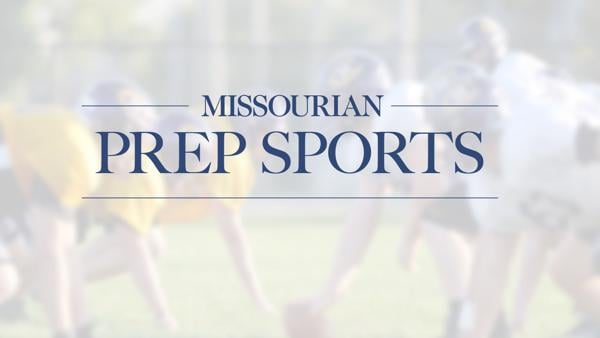 For the first time in school history, the MSHSAA Class 3 championship belongs to Tolton boys golf.
And to manage the feat, the Trailblazers beat their school record for the second day running.
On Tuesday, Tolton posted 12-over 292 — the third-lowest 36-hole score at a Par 70 course in Missouri history, per the team's Twitter account — to follow a first-round 295 at Sedalia Country Club in Sedalia to win the state title by 14 shots over Bishop LeBlond.
The Trailblazers used their entire roster for contribution across the two rounds and never had to take a score higher than 75.
Christian Rischer finished the event as Tolton's lowest-scoring individual, closing with a 71 to finish in a tie for third at 5 over. He finished a stroke behind co-individual state champions Samuel Schoeberl (LeBlond) and Logan Cox (Hallsville).
Garrett McIntosh finished a stroke behind his teammate in fifth place after a second straight 73. Andrew Fallis signed for 76 to finish the event tied for ninth. Jake Thornburg matched his opening-round 75 to end the week in 11th, and Chase Knorr beat his Day 1 total by 10 strokes to shoot 73 and finish tied for 21st.
Columbia golfers close out week in Cape Girardeau
Rock Bridge, Battle and Hickman boys golf each sent one competitor to the Class 5 state championship, which wrapped up Tuesday.
Competing for the Bruins, Devin Reichard shot 8-over 80 in Round 2 to give him 13-over 157 for the week at Dalhousie Golf Club in Cape Girardeau to finish the event in 39th place.
Graham Hoffman, who was representing the Spartans, finished tied for 42nd after closing with an 82 for a total of 162.
Hickman's Carter Holliday shot 93 in the second round to finish 79th.
Rockhurst's William King and Staley's Bryson Oots shared the individual title at 3 under for the event.
Rockhurst also claimed the Class 5 team title at 19 over. Helias finished tied for third at 47 over.
California takes Class 2 title at CCC
Columbia Country Club hosted the Class State 2 state championship Monday and Tuesday, with California coming out champion.
California followed a 48-over 332 in Round 1 with a 339 in Round 2 to take the title by 11 strokes over Barstow.
Trigg Lindahl, who was Hermann's only representative at the event, took the individual title. He shot a 1-under 70 in Round 1 — the only round under par of the tournament — and 78 on Day 2 to win by four strokes.
Webster Groves take Class 4 title
Webster Groves boys golf started the final round in sixth place. By the time Round 2 was done, the Statesmen were Class 4 state champions.
A second-round 18-over 306 — the lowest round of the event a Meadow Lake Acres Country Club in New Bloomfield by 15 strokes — propelled Webster Groves above the five teams in front of them and to a state title.
Bolivar's Aiden Asby won the individual title. He shot 1-under 71 in the second round to finish the event even par and edge out Lutheran South's Andrew Hennen by one stroke.
>>> ad: See the Best Amazon Deals of TODAY! <<<<
Originally Appeared Here