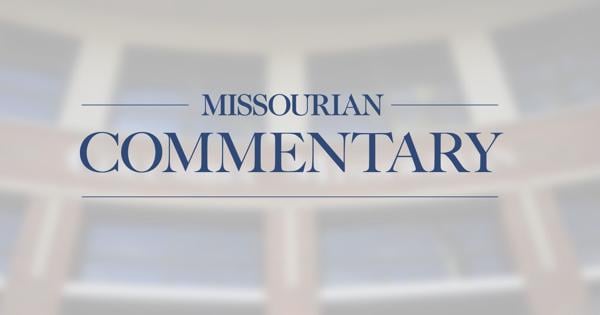 We have deep concerns about the City of Columbia's management attitude regarding our municipality's staffing crisis.
Thank you for reading this post, don't forget to subscribe!
We, the negotiating committee for Laborers Local 955, are deeply concerned that the city is not willing to take steps to bargain fairly with our members and make necessary reforms to fix the staffing crisis at the City of Columbia. The cuts to city services — lack of curbside recycling, outsourcing of fleet maintenance, incoming cuts to bus routes — are directly caused by the city's inability to recruit and retain quality staff. We believe that our contract proposals would significantly move the needle. The city is currently unwilling to move on the following issues, and there are more besides this:
Rewarding loyal workers:
The city is amenable to across the board raises and moving the minimum pay for positions. We applaud their willingness to encourage new employees to apply to the city. However, the new raises would bring new hires right behind, or at the same pay, of loyal and experienced employees who have been here 20-plus years. One egregious example of this:
Street and sewer department equipment operators will all make the same amount of money under the city's most recent proposal. An employee hired last year will make the same amount as an employee hired in 2007. This will significantly harm employee morale and make it clear that the city views long-term experienced employees as disposable and easily replaceable.
Drug testing:
The city is amenable to removing marijuana from pre-employment drug testing since it is now legal. However, individuals who applied to the city last year and were not hired because they tested positive for marijuana are still banned from applying to the city for five years.
There is a pool of employees that the city will not consider for non-CDL safety sensitive positions despite the fact that marijuana is now legal.
Inclement weather:
The City currently has no policy on when to cancel non-emergency city services, like sanitation, when there is adverse weather. Supervisors and management make the decision, but there are no concrete guidelines. Employees who have been hurt collecting trash in hazardous weather conditions are only asking for simple guidelines to be established and to not lose pay as a result of the weather — but the city refuses to budge.
Our negotiating committee represents wastewater treatment plant workers, street and sewer department equipment operators, solid waste and recycling workers, custodians, mechanics, bus drivers, laboratory techs, maintenance workers, parks and recreation workers and countless more. We are the workers who keep the city running. We are not asking to be millionaires. We are asking that the management stop playing games and start treating us with the same loyalty and dignity that we have shown the City of Columbia's residents for years. We are asking that the city do right by its essential workers who kept the city running through a nationwide pandemic.
If you believe that we deserve fair treatment, please contact your city councilmember and tell them to instruct city management to fix wage compression, drug testing and inclement weather conditions. We need your help.
LiUNA Local 955 Negotiating Committee members include: Lacondance Houston, lead bus driver; Brenda Lee, bus driver; Jimmy Hart, recycling; Robert Reid, Solid Waste; Matt Popp, landfill operator; Jason McKinney, material handler (recycling at MRF); Ike Case, Wastewater Treatment Plant; Nick McSwain, crew leader, sewer; Mike Johnson, CDL operator, street; Alexander Pooler, Parks & Recreation; Scotty Johnson, mechanic; Tiffany Heibel, parking; and Andrew Hutchinson, union representative (staff).

About opinions in the Missourian: The Missourian's Opinion section is a public forum for the discussion of ideas. The views presented in this piece are those of the author and do not necessarily reflect the views of the Missourian or the University of Missouri. If you would like to contribute to the Opinion page with a response or an original topic of your own, visit our submission form.

>>> ad: See the Best Amazon Deals of TODAY! <<<<
Originally Appeared Here