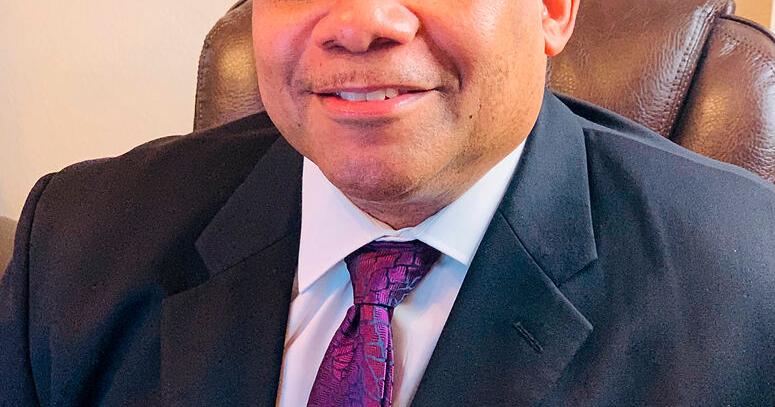 Superintendent Brian Yearwood identified three key ways community members can support Columbia Public Schools students.
Thank you for reading this post, don't forget to subscribe!
By supporting individual schools, encouraging kids to go to school and connecting struggling students with mentors, people in Columbia can help the district meet its academic goals, Yearwood said in a Thursday conversation with the Columbia Chamber of Commerce.
Yearwood addressed about 40 people as part of the chamber's ongoing Lunch with a Leader series. In the hourlong conversation, he discussed the district's five-year Continuous School Improvement Plan and its Annual Performance Report, which was released in March.
Community involvement is essential, he said.
"It's very, very important that we all, sort of, band together under that regime," Yearwood said.
During the conversation, Yearwood underscored the impact the Annual Performance Report has on Columbia. Starting in 2024, the report will determine accreditation for public school districts across Missouri. Accreditation with the state indicates that the district's performance is meeting state standards.
Losing accreditation could have serious impacts on the community, Yearwood said.
"What's that going to do when we try to recruit businesses here? 'Oh, we want to come here, but there's a school district that's unaccredited.' That doesn't bode well for anyone," Yearwood said.
Yearwood also fielded questions from attendees.
Heather Hargrove, executive director of Feeding Missouri, asked how district staff approached finding the root causes of absenteeism. In response, Yearwood said parents have a responsibility to get their kids to school. He said community messaging and local organizations can also help encourage students to go to class.
"Every teacher takes it upon themself to ensure they're calling parents when scholars don't come," Yearwood said. "But a lot of times, when it's in the home and there is not really that value being placed on time, that's when things fall apart."
Another audience member asked if Missouri Assessment Program test scores were the only indicator of student performance used in the Annual Performance Report.
Yearwood responded that they were but also said the district uses iReady assessments throughout the year. iReady is intended to prepare students for the MAP test and measure progress leading up to it. The iReady assessments allow teachers to alter teaching strategies before MAP tests come around.
At Monday's Columbia School Board meeting, Yearwood's cabinet presented an update on student attendance and the most recent iReady scores.
Attendance improved some but did not meet state standards. iReady scores indicated the district was on track to meet or exceed MAP scores from 2022.
Yearwood commended the district for its progress but still acknowledged it has a long way to go.
"A vision is not just words, it should actually be driving us," Yearwood said at Monday's meeting. "To be able to get there, we must start addressing our data, we must start addressing those areas of deficiencies that we see in our data."
>>> ad: See the Best Amazon Deals of TODAY! <<<<
Originally Appeared Here